The Story Behind This Site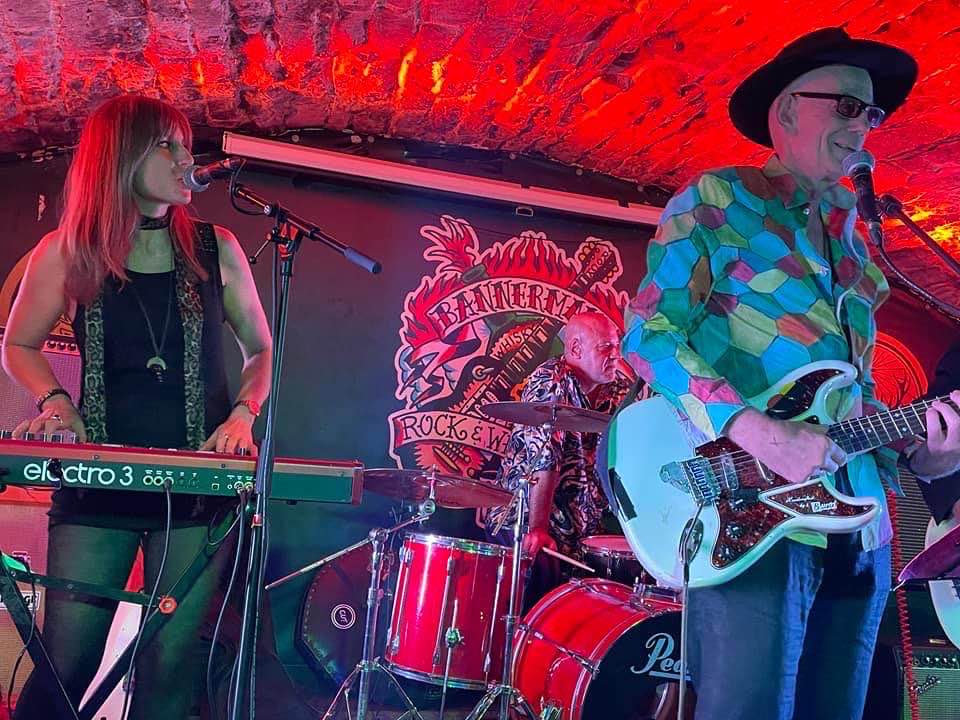 Welcome to Naturegrooves! My name is Lucie, and a large part of my life has been devoted to music. I have played piano and keyboards with various bands and solo artists since my early twenties. It's been an eventful and colourful path, which I've described in more detail in the post My Musical Journey. 
However, life on the road was not always about the highs on stage with amazing fellow musicians or hilarious moments in the tour van. From the very start of my life on the road, I became aware that the joys of this lifestyle can well equal the challenges.
Especially when it came to trying to stay in good shape physically and psychologically. On longers tours, it is easy to get sleep-deprived and exhausted, and the temptation to keep rocking with the help of booze is ever-present. And I haven't been an exception.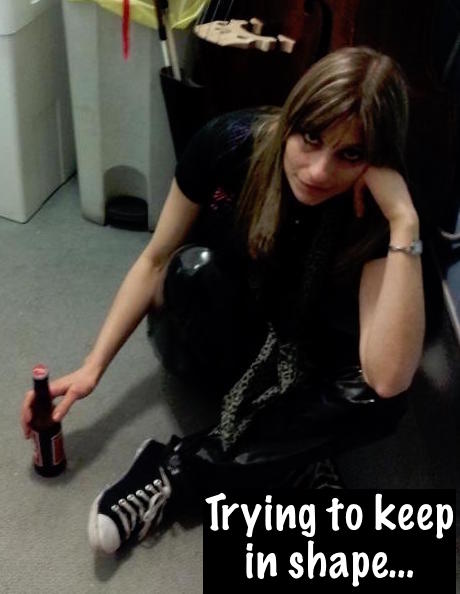 I was very frequently ill, suffering from respiratory issues. As a child I had asthma, and although the condition had improved by the time I reached twenty, it was replaced by weak immunity and very frequent chest infections and even pneumonias.
I would also periodically go through depressive phases with self-destructive tendencies. To be frank, acts of self-harming and thoughts of self-annihilation were not at all rare. Also, I often found it hard to control my states of mind, so when I got angry or hysterical, it posed a serious health & safety hazard for anyone in the vicinity. 
The Wake-Up Call
In 2018 I experienced a strange incident when my body suddenly collapsed and all I could feel were tangible currents of energy travelling up my limbs as if to leave me. On the way to the hospital I could hear the ambulance crew saying the words 'possible heart attack'.
I spent several hours in the hospital unconscious, and then I was sent home with no diagnosis. I still clearly remember that walking through the corridor towards the exit felt like the hardest physical challenge. I could only walk exptremely slowly, as if I was wading through concrete. And I was still having scary blackouts, thinking I would die there and then.
Whatever the whole thing was, it was certainly a big warning sign for me to start taking better care of my body.  
Discovering the Realm of Holistic Healing
So, in order to prevent ending up a wreck on all levels, I started to learn about ways to keep healthy and maintain high levels of energy. I found out that the best way was through closer alignment with nature, such as eating whole foods that retain more 'life force' than processed food, drinking good quality water, and learning to work with the subtle energies of the body to keep it in balance.
I started exploring the field of holistic healing – a term encompassing many modalities that lead to the healing of the person as a whole entity – mind, body, and spirit.
The main areas of my interest are energy medicine (working with the body's electromagnetic fields and inner channels of energy, utilising ancient healing techniques as well as modern approaches), Biofield Tuning (using tuning forks for working with the body's biofield), nutrition, and personal and spiritual growth. 
What's in Store
Since my strange incident in 2018, I have gained much more control over my health. I am delighted to be able to share a great number of tools and practices that have helped me keep my health in balance.
On the Home Page you will find selected posts from all categories. You can also hover over Blog in the top menu to go to your preferred section.
Throughout this website, you will find articles describing techniques for balancing your energies, supporting a healthy immune system, and feeling more alive and joyful – all the things that help us live fulfilled lives and realise our true potential. 
You will also find a list of inspirational books and online courses that have played a great part in my journey to better health and personal growth.
Last but not least, here is a link to Bandcamp where you can listen to my tracks:
Thank you for visiting my site.
May your mind, body and spirit thrive!
Disclaimer: This site uses affiliate links. This means that if you decide to make a purchase through my links, I will earn a small commission at no extra cost to you. (The full Affiliate Disclosure can be read here.) If you'd like to learn more about affiliate marketing, e.g. how to earn extra income from blogging and promoting products you like and would recommend to others, which is what I do, check out Wealthy Affiliate, my favourite platform for online marketers. You can create a free account, which will enable you to make your own website in a few simple steps, and host it with them – free of charge – for as long as you like. You can test it right now by trying their free website builder SiteRubix. Thank you for visiting!