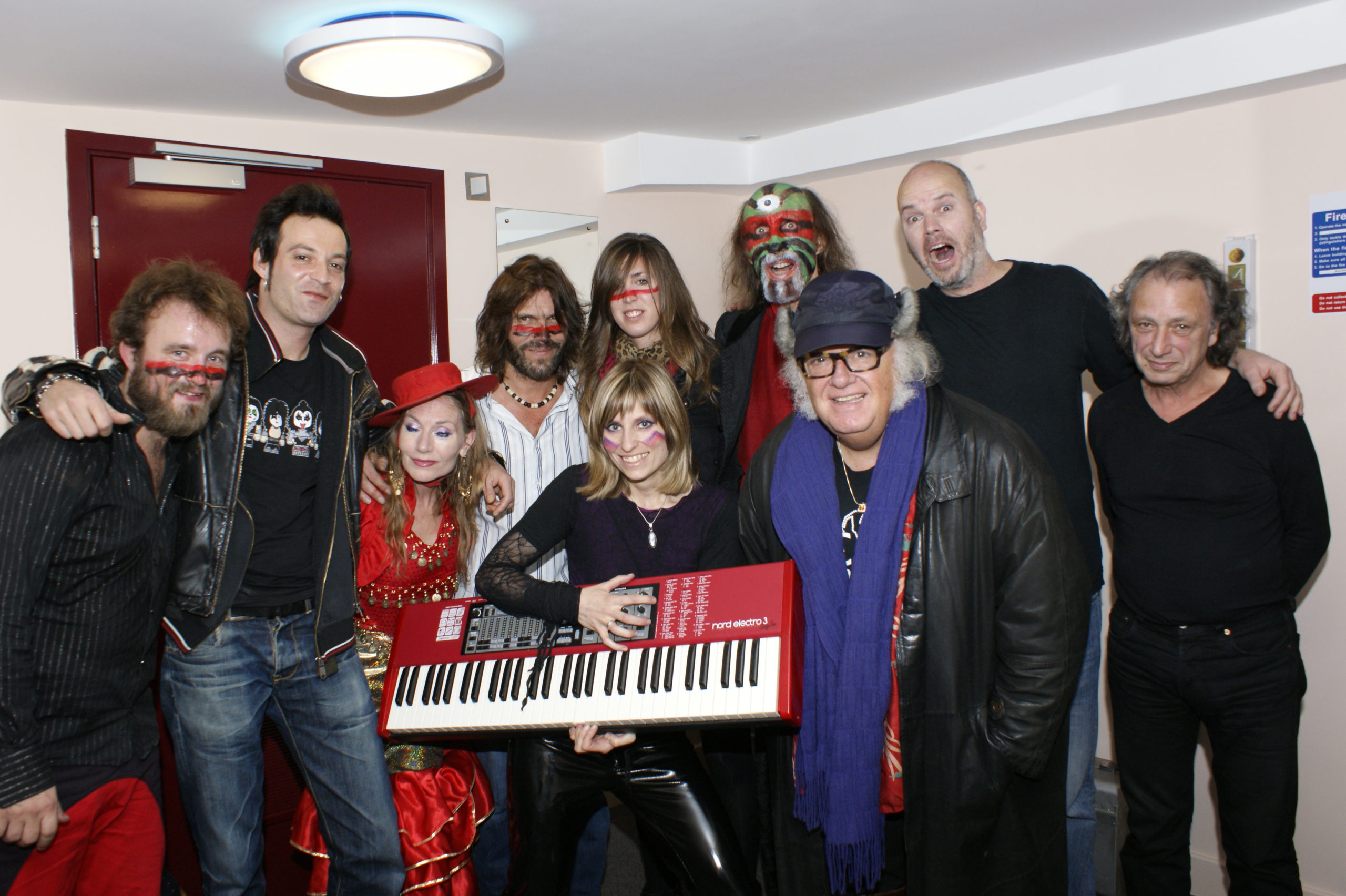 On tour with Arthur Brown and Focus (Thijs van Leer)
This page contains a selection of music videos, a list of recordings I've participated in, and a gallery of photos from my colourful musical journey largely based on coincidences and synchronicities – at least in my eyes.
I've always been intrigued by the phenomenon of synchronicities, especially since reading the intro to the I-Ching ('The Book of Changes') in my late teens. The intro was written by C.G.Jung, who, alongside his theory of the collective unconscious, personality types and the dream theories, devoted a large number of his studies to synchronicities or 'meaningful coincidences'.
In the intro to the I-Ching Jung describes a synchronistic event experienced by him and one of his patients. The patient was telling him about her dream from the previous night, where she was given a golden scarab, and as she kept describing the dream, Jung heard something gently tapping on the window. It was a scarabaeid beetle Cetonia aurata, whose gold-green colour resembled that of a golden scarab.
Since reading this story I've been looking out for synchronic events in my life, and, interestingly, since the time I had consciously focused on this phenomena, they started to happen more frequently. Or – they had been happening all the time, but I simply started paying more attention to them.
I've long stopped counting all the events that paved my musical path without me ever having to plan anything. One of such events was walking into a random music club during my very first time in London, and meeting a group of magical people who had come to this club for one purpose that night – to look for a keyboard player. The group was Instant Flight – my soon-to-be band.
Another coincidence: The outrageously talented leader od my new band, Marco Magnani (previously a member of the Italian band Gli Avvoltoi), and his back-then wife and a really cool drummer, Ai Niikura, introduced me to the album' The Crazy World of Arthur Brown'. It became one of my favourite albums after hearing just a couple of songs. I loved Arthur's voice and expression, and the Hammond organ by Vincent Crane cast a spell on me. I couldn't get the haunting sound out of my head.
About two weeks later I was busking with my keyboard at Monument Underground station, and who else wouldn't pass by then Arthur Brown. I immediately started playing his smash hit 'Fire' (I'll take you to burn!). This somehow caught his attention, and just a few weeks after this semi-surreal encounter I was hammering 'Fire' with Instant Flight at our very first gig with Arthur. 
Last, but not least: My favourite place to busk with my keyboard was Kings Cross. I developed an interest in psychogeography of London, Kings Cross in particular. One day, a friend invited me to come to an evening dedicated to William Blake, one of my favourite poets. I wasn't very well that night but decided to go nevertheless. There was a poet reading a poem with the topic of my great interest – the psychogeography of Kings Cross. Listening to the poem made my evening, but I was too shy to approach the tall, rather enigmatic author. I would have never imagined back then, that a few years later, through a string of strange synchronicities (of course…) this poet would become my main musical partner, as well as marry me at St Pancras church, where else than in Kings Cross. It can prove useful to read books' prefaces.
Biog
Lucie Rejchrtová (Dun) is a UK-based pianist and keyboard player, born in Prague. Classically trained and influenced by her father's love of jazz and gospel music, she enjoys playing different styles including jazz, blues, rock, ambient/electronic and her own compositions.
Shortly after her arrival in the UK (2000) she started busking with her keyboard, accordion and blues harmonica in the London Underground and in the streets of London and other UK and European cities such as Berlin or Amsterdam.
In 2001 she joined the London-based psychedelic rock band Instant Flight and recorded two albums with them.
Affiliate Disclosure: This page contains affiliate links, as described at the disclaimer at the end of the page.

Lucie, Tommy Kanai (bass), Ai Niikura (drums), Marco Magnani (guitar, vocals & all compositions)
In 2003 while busking in the tube, she met the 60's icon Arthur Brown, who skyrocketed to fame in 1968 with 'Fire' (The Crazy World of Arthur Brown). Lucie, together with Marco Magnani and their band Instant Flight, became a part of Arthur's band and played all across the UK and Europe, including 'Hawkfest', where they shared the stage with Hawkwind, 'Summer of Love' with Country Joe and the Fish (the star of the 1969's Woodstock festival with his anti-war song 'Vietnam') or in Spain, Andalucia, together with the psychedelic legends The Pretty Things. Both Lucie and Marco are mentioned in Arthur's biography, The God Of Hellfire: The Crazy Life And Times Of Arthur Brown (2006), by Polly Marshall.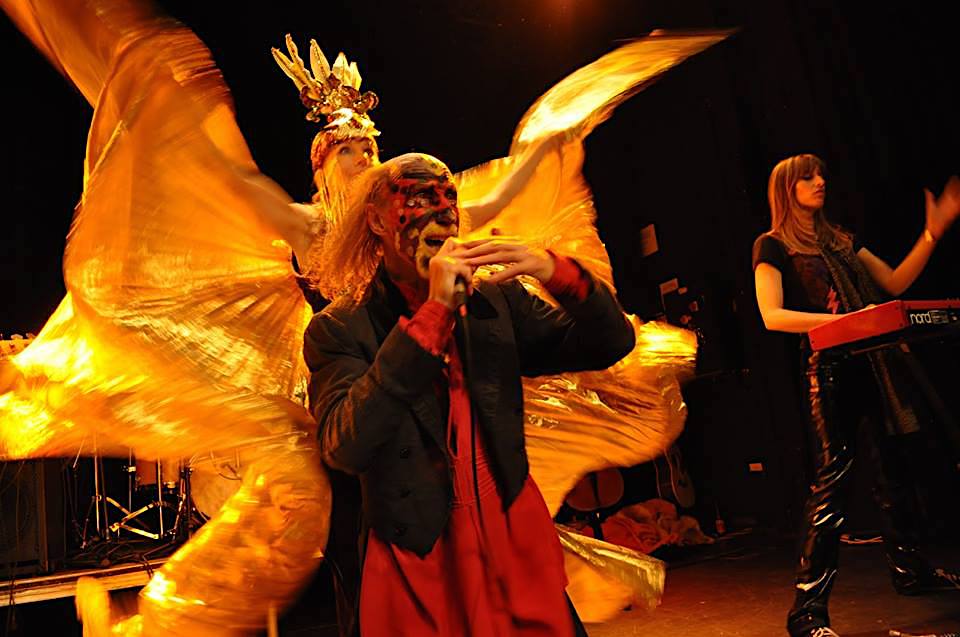 They have toured extensively and shared the stage with bands like Eric Burdon and the Animals, Yardbirds, Focus (Thijs Van Leer), Country Joe and the Fish, Hawkwind, Procol Harum, Pentangle, or Art Wood (The Artwoods). They've performed at festivals including Glastonbury, 'Ray Davies' Meltdown' in London, or 'Legends of Rock' in Poland.
Lucie has also played with Joe Carnation, the guitarist of the legendary Czech underground band 'The Plastic People of the Universe', celebrated by Tom Stoppard in his play 'Rock'n'Roll'.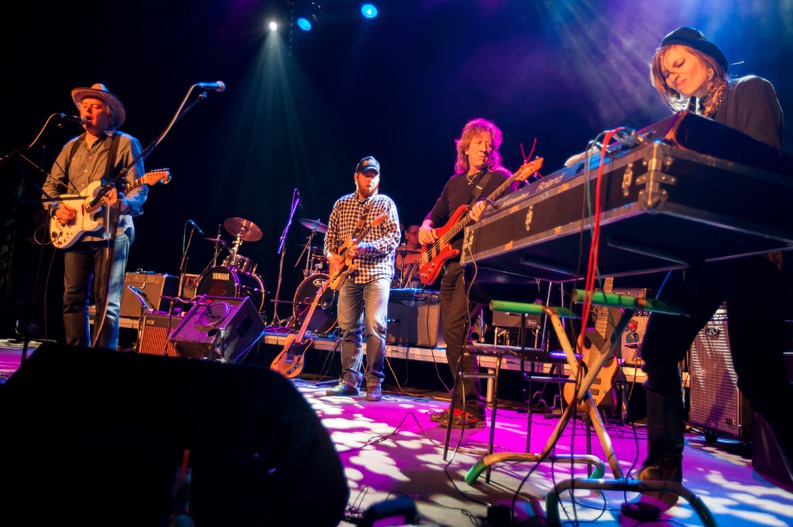 Other musicians/bands she has gigged or recorded with include Phil Shoenfelt, Eggnoise, Mark Steiner, Tony Rose (Two Dollar Bash), Jimmie Bozeman (Lazy Pigs), Cleanhead Phil – Big Daddy Blues, Philip R. Holmes, Oskar Petr, Eva Turnova, Florence Joelle, The Lysergics, Milla Gems, Federico Zig (My Juliette), Victor Peraino, Paul Martinez, or Steve McNerney (The Pleasers).
Since 2009 she's been working with the poet Aidan Andrew Dun known as 'Voice of King's Cross', with whom she plays compositions influenced by Debussy, Stravinski, and Satie, but even nu-jazz and hip-hop. Aidan's poetry reflects influences by e.g. Arthur Rimbaud or William Blake. He has toured the States and met the key poets and writers of the Beat Generation including Allen Ginsberg, Lawrence Ferlinghetti or Michael McClure. In 1995 his epic poem Vale Royal was launched at The Royal Albert Hall, where he performed alongside Allen Ginsberg and Paul McCartney.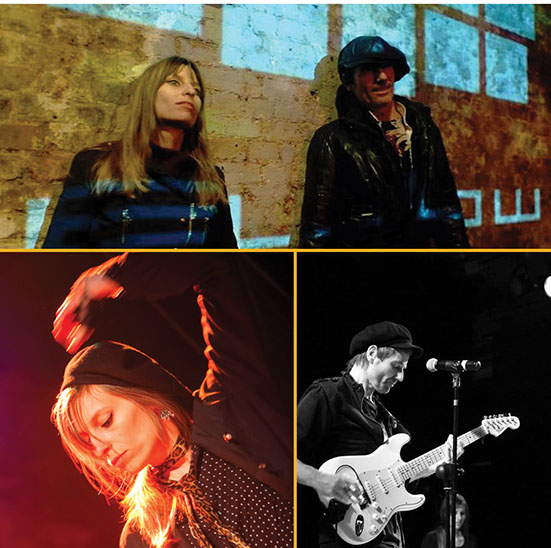 Aidan and Lucie have performed at Ledbury Poetry Festival, Ruigoord – Amsterdam, Dimbola Lodge on the Isle of Wight, German Gymnasium and The British Library in London, Shakespeare & Sons in Prague, and many joint events with other fellow poets, such as Niall McDevitt, John Crow Constable, Philip Wells' The Fire Poet', Jay Ramsay, and John Gibbens.
They've released two albums – 'Psychogeography' and 'Honeyland' and they're currently working on new joint projects.
The Crazy World of Arthur Brown play The Bridge from the Tantric Lover album. Jim Mortimore – Baritone Guitar, Sam Walker – Drums, Lucie Rejchrtova – Keyboards. Recorded at Zu Studios 9/9/10. Watch out for the ending! 🙂
A legendary footage of Arthur setting a stage on fire with his fire helmet! Filmed at 'Legends of Rock' festival in Poland. We shared the stage with Eric Burdon and The Animals that night. They were glad to have left their instruments on stage during our set; my keyboard was covered with fire-extinguishing foam! Watch out for the most hilarious moment – the stage catches fire just as Arthur screams the words 'Oh no, oh no…!'
Another electrifying performance by Arthur Brown, starting with ominous growling…Do not miss his spellbinding intro to 'Fire'! (4:08) And from about 7:20 you may witness some interesting Arthur/Lucie interactions, including a leg on the keyboard…if you dare.
A rare footage of Arthur Brown, Phil May (The Pretty Things), our band Instant Flight, and more, playing at The London Astoria in 2005. Notice at all the mad characters on stage. The evening, called 'Arthur Brown's Otherworld', featured Arthur Brown's Kingdom Come, The Pretty Things, Instant Flight, Captain Sensible, Howard Marks aka Mr. Nice, Lene Lovich and others. My dream of sharing the stage with The Pretty Things came true that night.
Arthur Brown, Jim Mortimore (guitars/bass), Sam Walker (drums) and me on keyboards at The Albert, Brighton, 2010. Watch out for Arthur's hilarious build-up to 'Fire' halfway through the video, as well as our interactions towards the end, when I almost sink under the keyboard in the presence of The Almighty! 🙂 
The Crazy World of Arthur Brown play 'Spontaneous Apple Creation' at 'High Voltage' festival, London 2011. The gig, full of Arthur's quintessential antics, has been recorded and released as 'Live at High Voltage' (see section 'Recordings' further down).
'Celebrate', one of my favourite songs from our album 'Endless Journey'. Listen out for my 'cinematic' outro with a brass sound. Working with Marco Magnani has always been extremely inspiring – he influenced my own musical creativity, especially in the field of arrangements. You can listen to samples of the whole album in the 'Recordings' sections further down.
I enjoyed taking part in this witty 15-minute musical collage by Marco Magnani, called 'Musical History Tour', a tribute to the bands of the 60's and 70's. This recording, which has enlivened many parties, features Marco Magnani (vocals, guitars & bass) James Ovens (drums), and me on keyboards and backing vocals.
Singing and playing keyboards on this nostalgic love song 'Will You Think of Me' by Instant Flight. Music and lyrics by Marco Magnani.
With Instant Flight Live @ the Underworld, London, Camden, 2005. Playing 'Her Mystery' with my church organ intro, as well as the flute melody in the song's instrumental part (3:28).
My composition 'Manchild' from the album 'Psychogeography', created with Aidan Dun. The lyrics (by A.D.) are based on The Old Testament's Book of Job. Listen out for the wailing, climbing guitar parts, which probably came to me as a result of listening to both jazz and hard rock. Check the whole album out in the 'Recordings' section.
Absolutely loved playing this gig with Arthur at Komedia, Brighton, 2012. The vibe was particularly joyful that night. This 26 minutes' footage includes Kites, Fire, Angels, That's How Strong My Love Is, I Put A Spell On You, and All The Bells. There's a hilarious moment (9:50 onwards) when Arthur reacts to an over-excited fan's shrieks during a peaceful song. He addresses the howler with the kind of sophisticated humor that proves to have more effective than any clichéd rock-star over-reaction.
A clip from The Ronnie Wood Show, where Alice Cooper describes what happened to him when he first heard Arthur's 'Fire'! Ronnie Wood also mentions playing bass on the hit. (He's referring to the BBC session on 8 April 1968, not to the Track Records studio album, where Vincent Crane uses Hammond organ bass pedals.)
Arthur performing 'Fire' as a guest at Alice Cooper's show in Alexandra Palace, London 2011. I remember that day very well because we were just on tour with him in Scotland, and Arthur had to leave us for a day to join Alice's gig. When he returned, he was ON FIRE!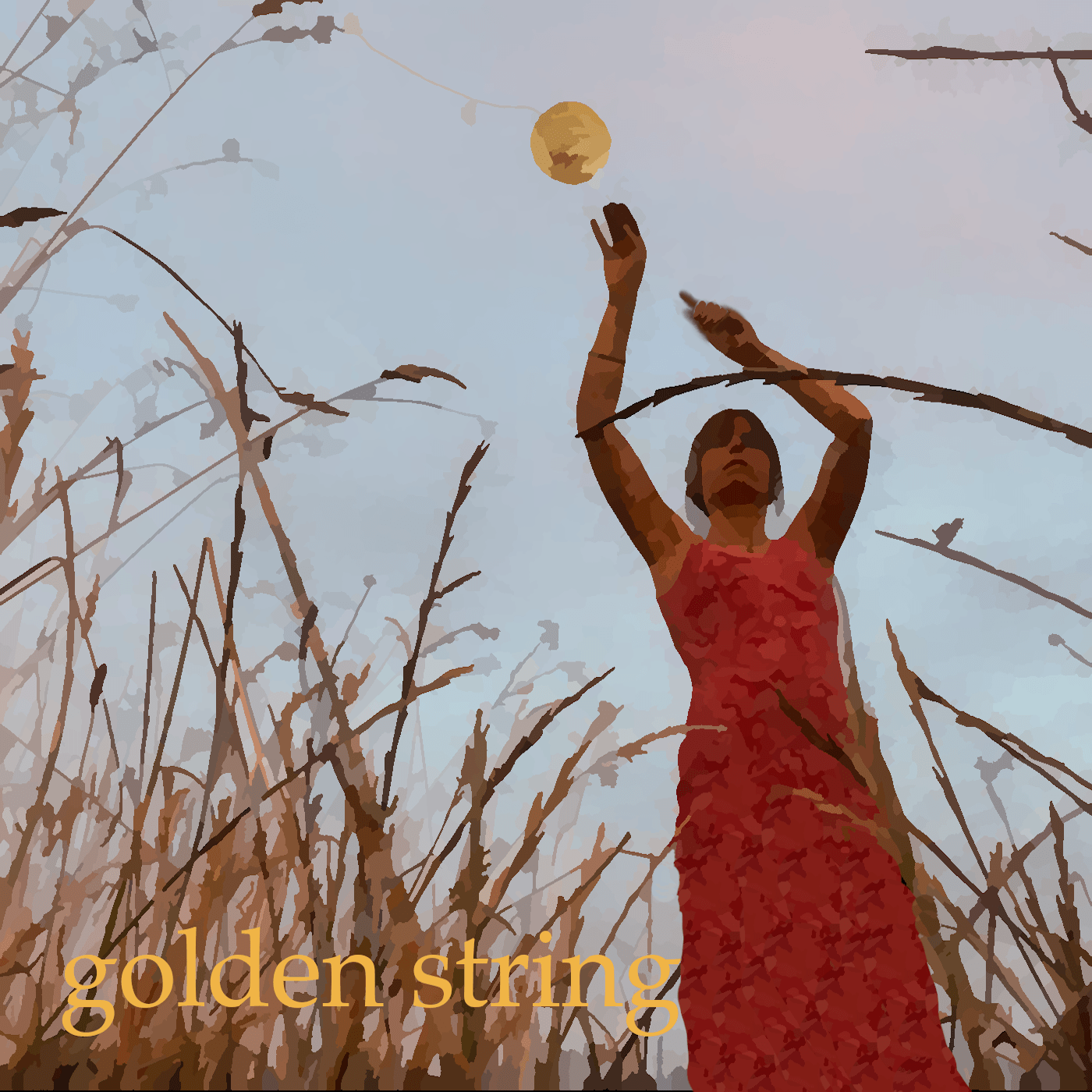 Gilden String (2021) Released with Bandcamp
Listen to my tune if you'd like to get moving.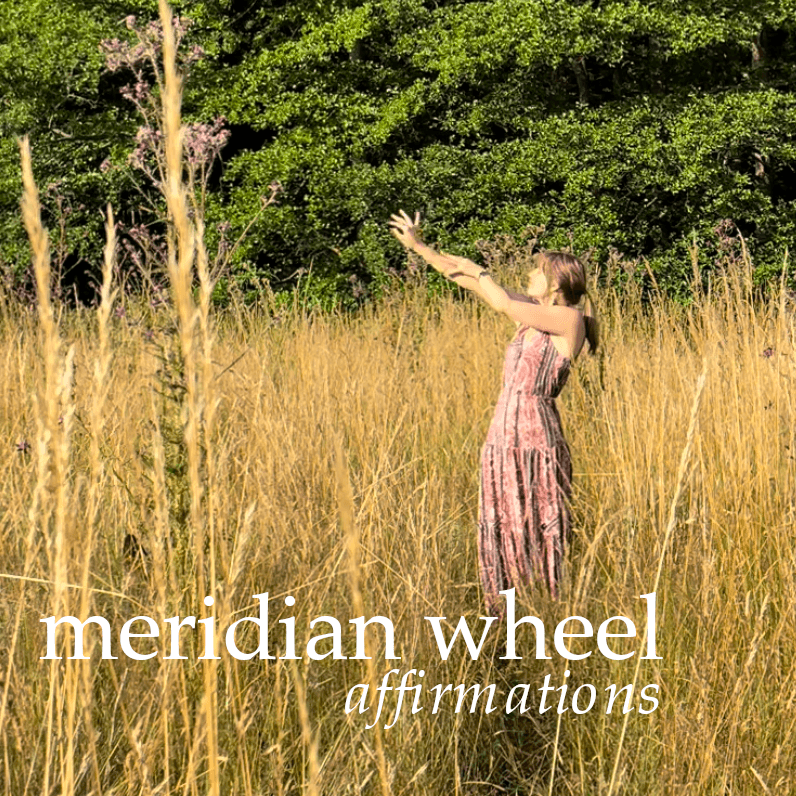 Meridian Wheel (2022) Released with Bandcamp
Affirmations inspired by the ancient wisdom of the body'se nergy channels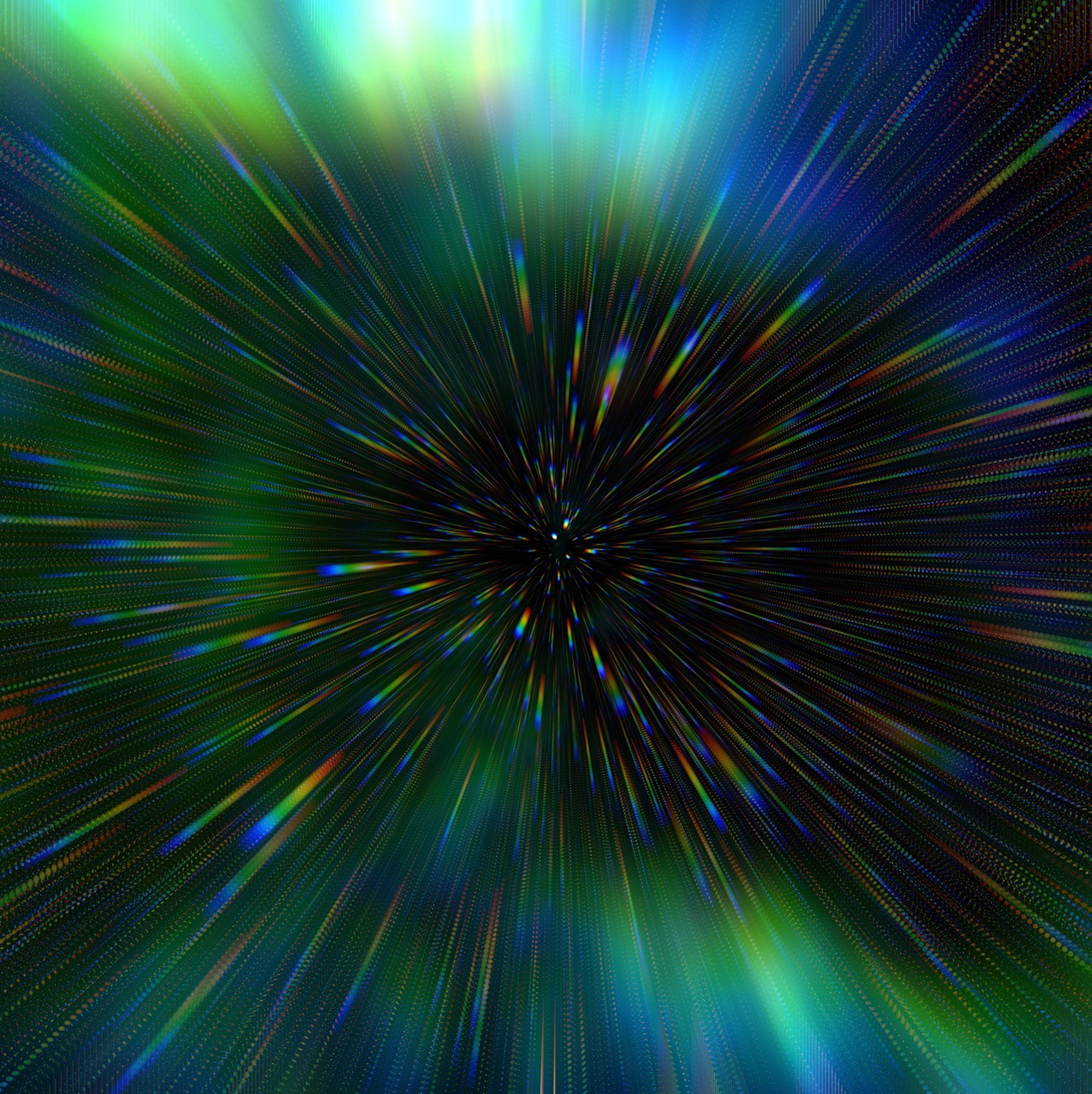 Hit the House (2021) Released with Bandcamp
Listen to my tune if you'd like to get moving.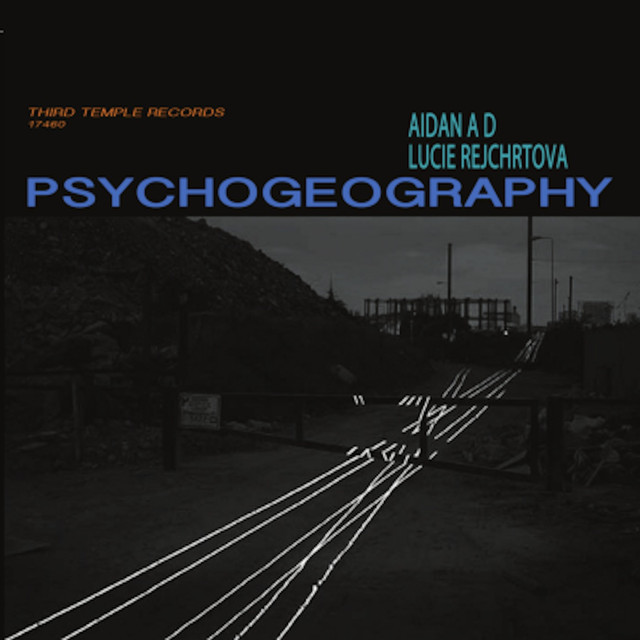 A collaboration with the poet Aidan Andrew Dun, this album could be described as a cross-genre venture in electronica where nu-jazz and two-step collide with dub, hip-hop and ambient.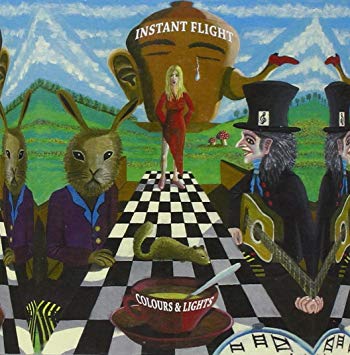 A limited-edition of 'Colours & Lights' by Instant Flight, (2004) the best of UK New Psychedelics wave, featuring a very special guest Arthur Brown. He sings on the tracks 'Kites' and 'Freeway', which he ends with his ominous 'God-of-hell-fire' shrieks! There's also 'Will You Think of Me', sang by me (see the 'Video' section).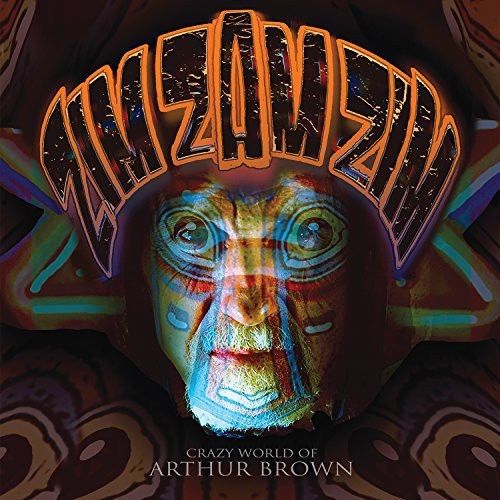 The Crazy World of Arthur Brown's album 'Zim Zam Zim', (2014) (inc. some of my keyboards and backing vocals) is full of intriguing textures and rhythms, and, of course, staggering vocal range of the one and only Arthur Brown. Most of the keyboards on the recording are by the amazing Sam Walker, but I took over those parts when playing live.
iTunes / Apple Music
Amazon US / Amazon UK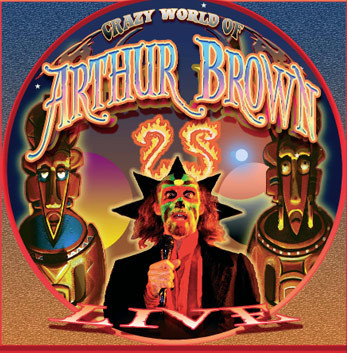 Live recording from 'High Voltage' festival in London, 2011, including the version of 'Spontaneous Apple Creation' (see the Video section). 
iTunes / Apple Music
Amazon US / Amazon UK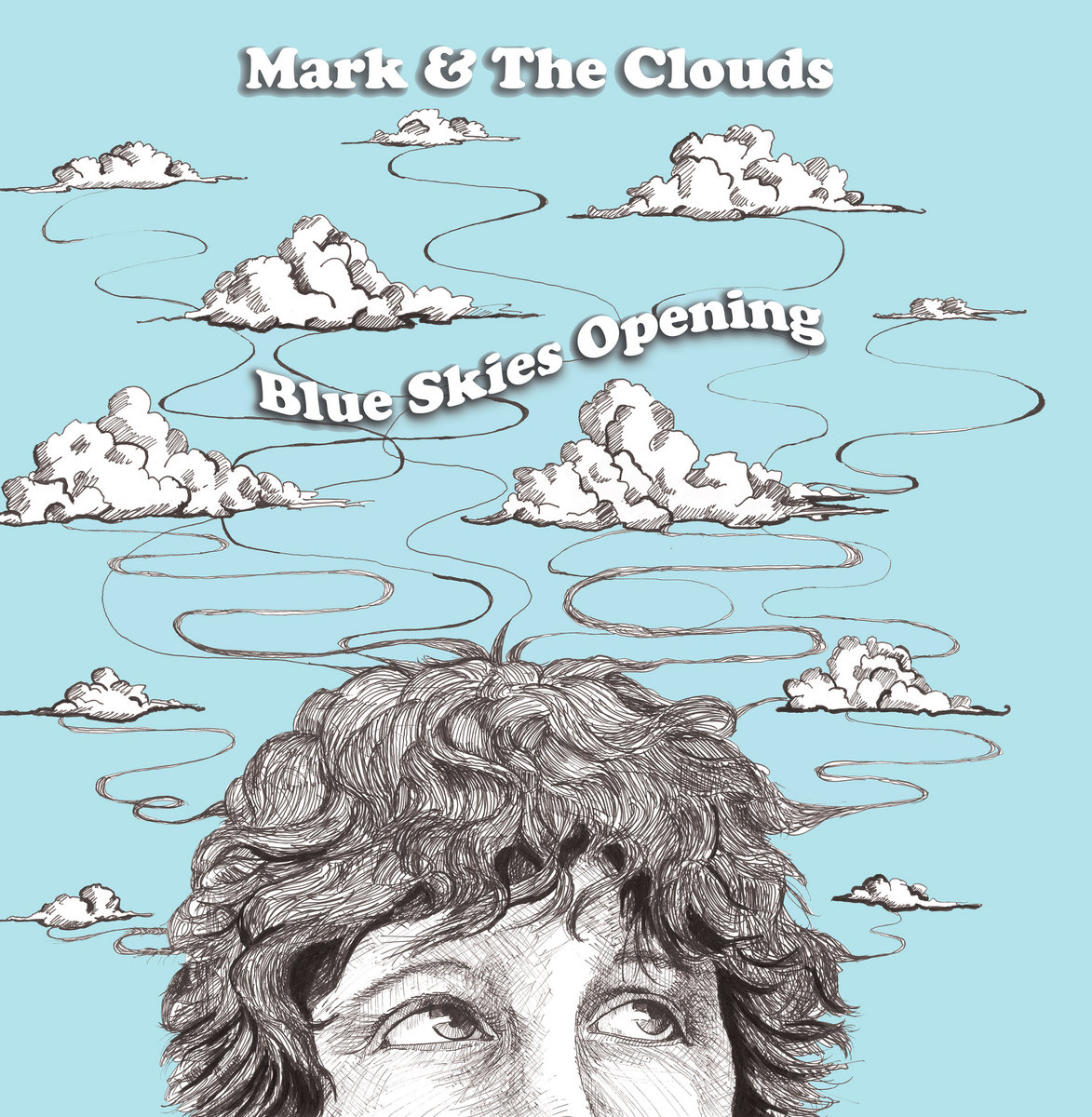 'Blue Skies Opening', a classic by 'Mark and the Clouds' (former Instant Flight), where I played the keyboards. It also features the wonderful Fabio Serrone (bass), who's very sadly no longer with us. Listen to my favourites Blue Skies Opening, or For All Diamonds to Shine. This song 'sends shiver down my spine', to quote the great Nikki Sudden who described Instant Flight's music with these words.
iTunes / Apple Music
Amazon US / Amazon UK
A multi-genre album by the Prague supergroup Eggnoise, where I made a guest appearance playing keyboards on the track 'Leaving', together with 'Big Daddy Blues' Cleanhead Phil.
iTunes / Apple Music
Amazon US / Amazon UK
Influences
I listen to any kind of music that resonates with me, but the following selection shows albums that particularly influenced my early keyboard playing. I only started playing keyboards in my twenties; until then, I played the piano – mostly classical, or a bit of jazz and blues. I had always wanted to play in a band, so listening to these albums and learning the songs helped me to make my 'on stage' visions true.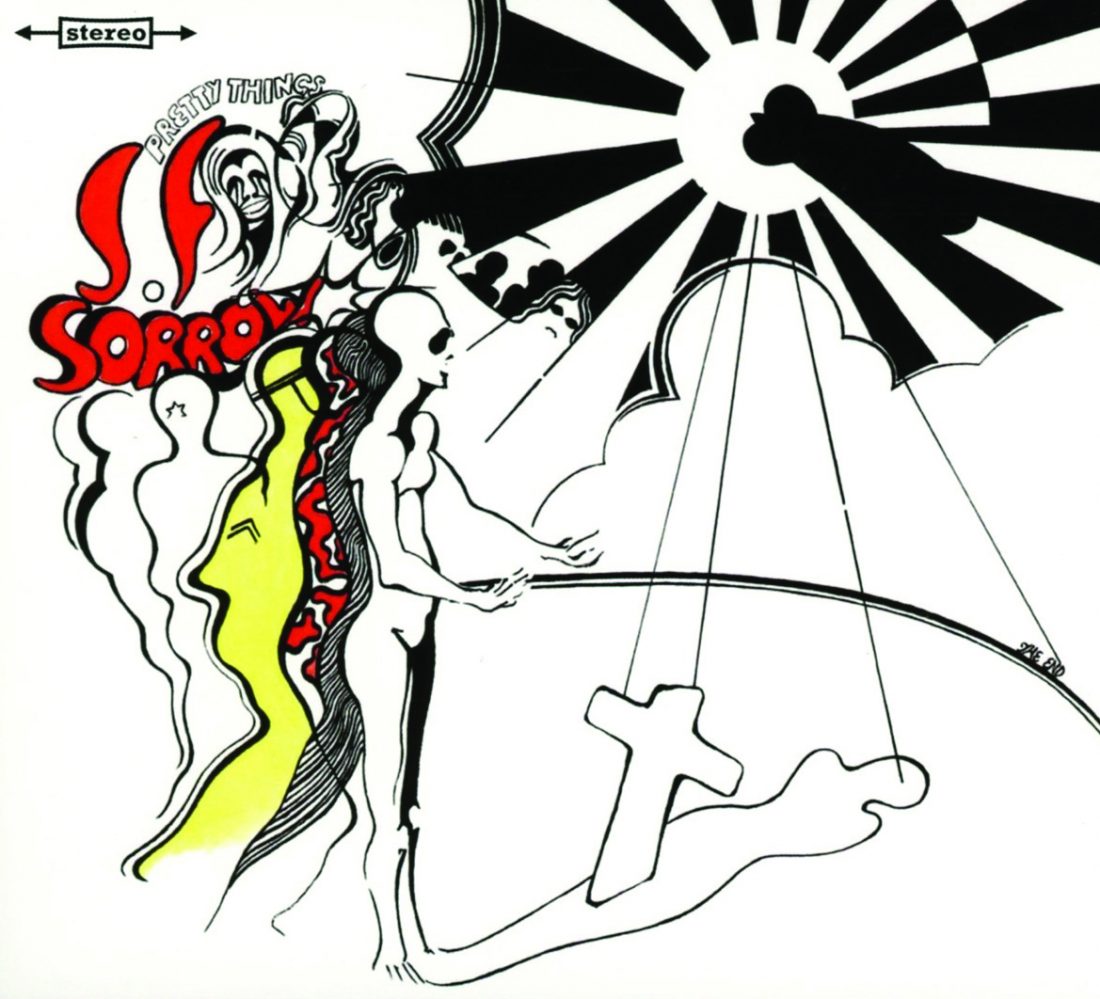 A true gem of UK psychedelia – S.F. Sorrow by the Pretty Things. My old dream of sharing the stage with them came true thanks to Arthur Brown and my band Instant Flight.
iTunes / Apple Music
Amazon US / Amazon UK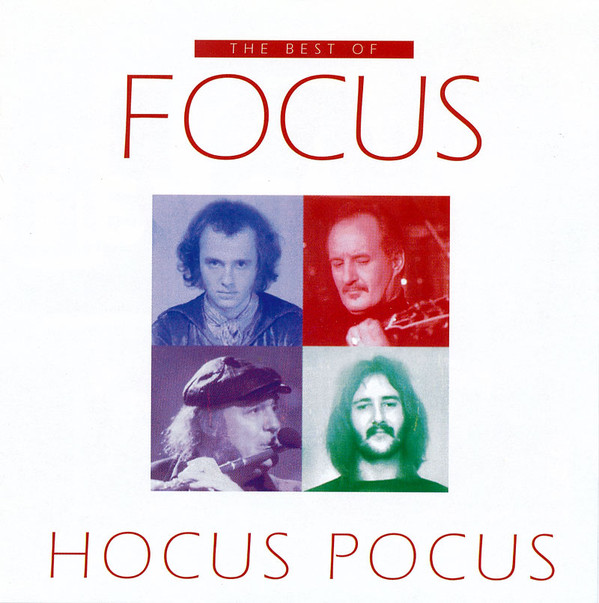 The best of the world's progressive rock manifested via the Dutch band Focus, with Bach's reincarnation Thijs van Leer. The albums includes the mega-hit Hocus Pocus, with Thijs van Leer's incredible yodling ventures, as well as the ecstatic track Sylvia.
iTunes / Apple Music
Amazon US / Amazon UK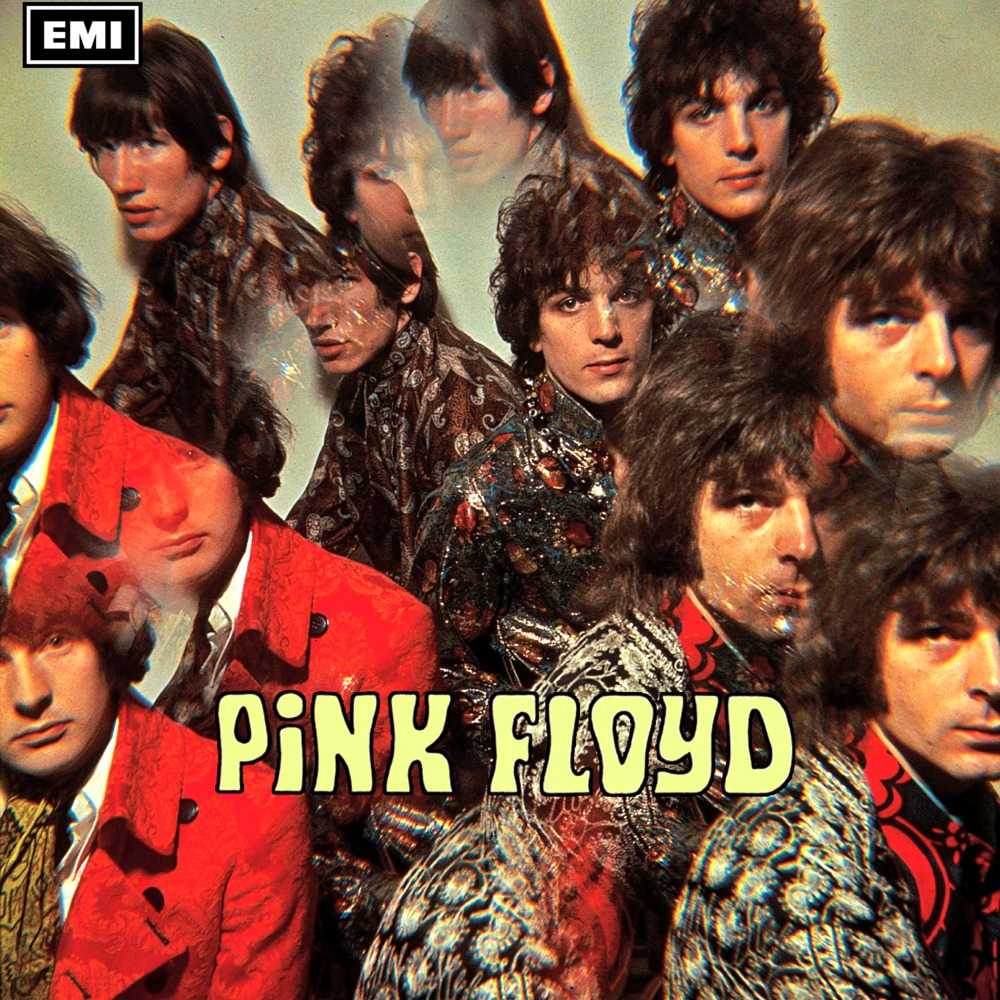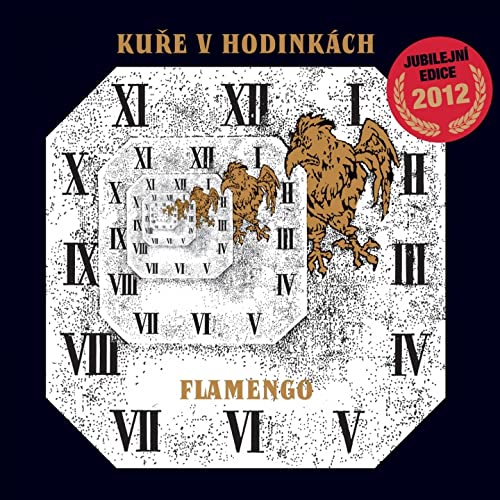 Kuře v hodinkách (Chicken in the Watch), released in 1971, is considered one of the best albums of Czech rock history. It is the only studio album of Czech fusion band Flamengo from 1972. One of the best Czech poets, Josef Kainar, participated in its creation as a lyricist.  The communist regime in former Czechoslovakia played a huge role in the fact the album did not reach international recognition back then.
iTunes / Apple Music
Amazon US / Amazon UK
Arthur Brown's masterpiece of progressive rock from 1971. A unique album full of dark prog moods, psychedelic auras, plenty of wild guitar work, killer organ, and of course, Arthur's otherworldly voice. I was over the dark side of the moon when Arthur suggested to learn 'No Time' and 'Gypsy Escape' for our 2013 tour. It was a big challenge for me, (hours of deciphering all the crazy keyboard parts by ear), but I did it, and we kicked ass with these tunes. In the words of one reviewer: "In case anyone listens to this album for the first time I warn you that you may suffer severe brain damage." (But the ones of us with brains already out-of-sorts should be safe.)
iTunes / Apple Music
Amazon US / Amazon UK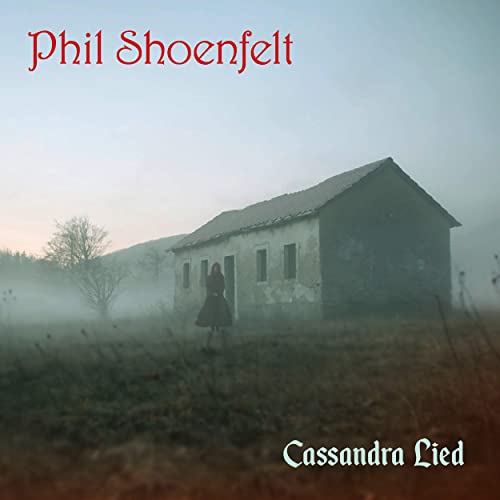 CASSANDRA LIED
Described as 'Ein kleines Meisterstück', Phil Shoenfelt's latest album 'Cassandra Lied' has been causing a stir since its release in in January 2020. The layered, atmospheric sound of the album is coloured by trippy guitar effects including Kristof Hahn's lapsteel guitar, the sound of which has been compared to 'banshees wailing in another dimension'. With songs like 'Ionian Dream' or 'Ghost Song', you'll find yourself wandering through virtual forests of other-worldly realms, not wanting to return back to earth for quite a while – or at least for the length of the album!
℗ 2019 Fuego © 2019 Phil Shoenfelt
GOLDEN VANITY
A legendary album by two underground icons of the U.K. / European rock'n'roll scene, recorded in Berlin in 1998 and released in 2009. Nikki Sudden's Dylanesque, lyrical vocals complement Phil Shoenfelt's beautifully unsettling vox profundis with hints of Lou Reed and Ian Curtis. Listen out for the rock'n'roll gem 'Hanoi Jane', tense and dynamic 'Cloak of Virtue', nostalgic 'Waiting for You', or a raw  punk-rocker 'Teenage Sheets'.
© 2010 Easy Action (Recorded in 1998)
A set of pictures from my musical life, including my blues piano beginnings in Prague, my first UK band Instant Flight, various stage antics with Arthur Brown, and hanging out with some wonderful people, such as Thijs van Leer (Focus), Sky Saxon (The Seeds), or Mani Neumeier (Guru Guru).