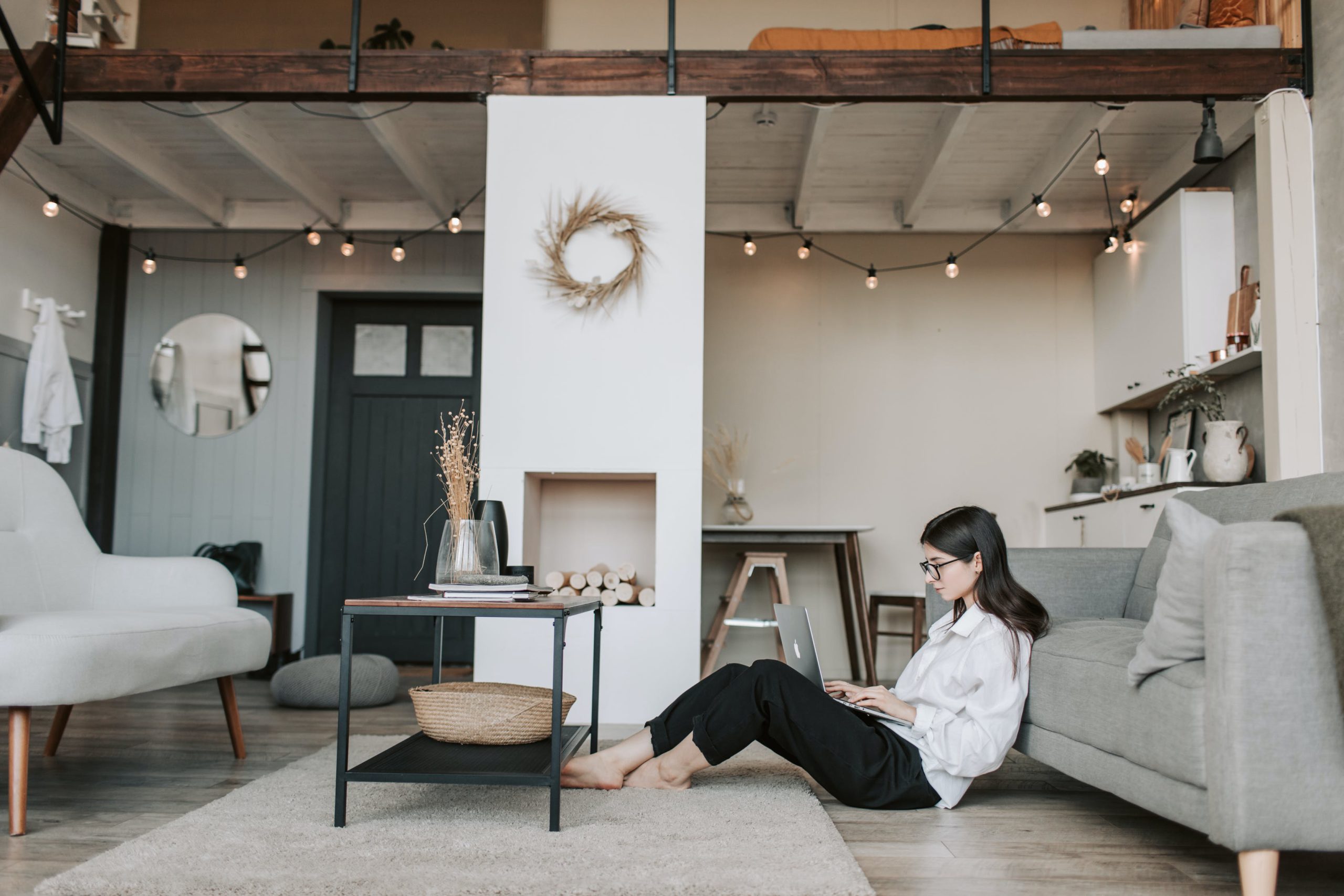 Having a home-based business has always been an appealing idea for a lot of us, but especially since the beginning of the lockdown, the search for working from home opportunities has skyrocketed. But plenty of people face a great challenge: What direction to take when considering an online job? How can one find decent work without falling prey to scams and get-rich-quick schemes, which in so many cases turn into 'get-broke-fast' schemes?
Disclosure: This page contains affiliate links. This means that if you make a purchase through my links, I will earn a small commission at no extra cost to you. The full disclosure can be accessed here. Thank you for your support!
Sea of Opportunities to Earn Money Online
There are plenty of opportunities to earn extra income online, such as freelance writing or proofreading, creating a tutorial or a course, offering services as a web designer, logo designer, online session musician, singer, poet, counselor, coach – the list is constantly growing.
General Freelance/Online Jobs
You can search for online/freelance jobs through websites such as:
Writing Jobs
Freelance jobs specifically for writers can be found here:
Voiceover Jobs
If you are a singer or can do voiceovers, you could offer your skills at the following websites: 
 If you are stuck for work, do check these sites out and you'll see the horizon of your online work opportunities widen instantly.
Affiliate Marketing
You can also try affiliate marketing, which I would recommend because of my own positive experience.
How Does Affiliate Marketing Work?
If you have a hobby or a strong interest in your life, you can build a website around that topic. Then you'll keep writing articles about the things you like, and with enough dedication and time, you can start reaping rewards by online income.
You can gradually start monetizing your site by, for example, becoming an Amazon affiliate. Then you write about products that you have tried or would recommend, insert your unique affiliate link, and if a visitor of your site clicks on it and buys something, you will get a percentage from the sale.
You may have noticed the disclosures on this page – this informs the visitors of my site that I am an affiliate marketer, so they can make an informed choice whether to purchase something from my links and thus help me earn a small commission at absolutely no cost to them. I love this principle, it's like a fair exchange of energy; if people find what you've written useful, they may chose to reward you for your work. Whenever I earn a commission, I thank the person in my mind and with all my heart, even if I don't know who he or she is.
You can join many other companies, not just Amazon. For example, if you like motorbikes, type the following in Google search bar: 'motorbikes + affiliate program', and you will find companies that might accept you as their affiliate partner, and you can then use your affiliate links in your blog about motorbikes and get paid if people like what you've written and make a purchase through your link.
Success is Gradual and Cumulative
Affiliate marketing is definitely not a get-rich scheme – it requires a lot of dedicated work. But if you have a passion for something, it will give you the driving force to keep working at it; you'll develop a certain discipline, and because success is cumulative, in time you will get rewarded. (I can't describe my joy when I saw my first affiliate commission in my Paypal account!) Earning money by doing what you really like is extremely motivating. Work of this kind, however hard it may seem in the beginning, becomes very meaningful and fulfilling.
Get Rewarded for Genuinely Helping Others
One thing is very important to know: The people who are most successful in affiliate marketing are the ones who genuinely want to help people through their blog content. It has to be useful or interesting for others. You should offer something that others may benefit from – something that will either entertain them or solve their problem (such as 'how can I ease arthritic pain' or 'which camera is the best for high-quality videos' etc.)
The latter one, solving a problem, tends to be more successful, at least according to marketing experts. So think of anything you are good at, or what really interests you, and then imagine you are writing an informative article about it. Someone will come across it and if your intention is genuine (and you're not just 'fishing' for sales),  you will start earning income by helping others.
The Difference Between Affiliate Marketing and Multi-Level Marketing or Pyramid Schemes
It is a matter of personal choice, but to me, affiliate marketing is a definitive winner over Multi-Level marketing. Let's look at the main differences:
Multi-Level Marketing:
You have to first buy the products that you'll be selling
There's usually a joining fee, e.g. buying a starter kit
You have to actually sell the products in order to make money (i.e. bother your friends and family)
You're limited to selling specific products by the company
You may have to recruit other members to sell your products to
I once joined such a company without realising that they operated on a multi-level marketing principle. I naively thought that it was a training course for nutritionists (because they had been presenting themselves as such). They convinced me to purchase a mountain of protein powder (I could barely find my room under the heap of all those huge jars). Needless to say, it required a huge financial investment. I soon realised that I had to sell all of it in order to get my money back. That meant bothering all my friends and family to buy it off me. I wasn't really cut out for this, so in the end, I ended up giving most of it away and eating the rest.
Affiliate marketing:
You don't have to sell any products, only promote them through your website
There are no fees to join an affiliate program (like Amazon, for example)
It's entirely up to you what products, programs, etc. you want to promote, and the amount is limitless
You don't have to bother anyone personally in order to make a sale. A helpful and interesting article written by you will get noticed and people will purchase the products you promote of their own free will
Where Can You Learn About Affiliate Marketing Step by Step?
Learn from Successful Bloggers/Internet Marketers
There are plenty of experts around who offer quality guidance about setting your online business and teach you how to start your journey as an affiliate. One of such experts and wonderful people is an award-winning blogger Harsh Agrawal. I have subscribed to his newsletters because he's one of the top bloggers who knows just about everything about online business and covers all the aspects of digital marketing – from blogging, WordPress, Search Engine Optimisation to web hosting and making money online. He has a cool blog 'Shout Me Loud' which I check regularly, and he has published a very clearly written beginners' guide to affiliate marketing which I have, and which has helped me avoid many beginners' mistakes.
As an Amazon Associate I earn from qualifying purchases.
Join a Platform That Teaches Online Marketing
Another great way to get started with your online business is by joining an educational platform that specializes in teaching internet marketing. There is a wide choice of such platforms, but it is a good idea to 'test-drive' each of them before you decide for the one that suits you the best. A good marketing platform should always offer you a free starter membership so you can explore the territory first. Never join a platform that pushes you into a paid membership without giving you the chance to explore it first! Many people have fallen for scam platforms or platforms that charge unreasonable membership fees.
If I could sincerely recommend a platform that is full of great courses on how to set up a home-based business, it would be Wealthy Affiliate. To my mind, it's the best platform for anyone who is considering working from home.
What is Wealthy Affiliate
Wealthy Affiliate is a platform for internet marketers. I am a happy member of the platform and would recommend it to anyone who would like to learn about earning extra income online. Their course 'Online Entrepreneur Certification' has helped me build my website, start and maintain my online business, and become a part of a trustworthy community of fellow internet marketers, who are always happy to offer advice about anything.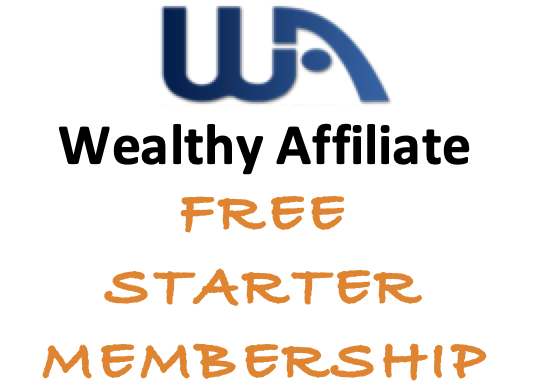 A Learning Platform and a Supportive Community
As a learning platform, Wealthy Affiliate is ideal for beginners and pros alike. It will teach you anything you need to know about a successful online business – even if you are a complete beginner and see yourself as 'anti technical'. And for people with more experience in online business, it offers continuous training in all aspects of internet marketing, including weekly live trainings and non-stop support.
I love the community at W.A. Whenever I have a question, I post it within the platform and get a reply from multiple people within a short time. Everyone there is really friendly and supportive. I felt genuinely welcome from the very beginning. And I never received any impersonal, pressurizing phonecalls forcing me to upgrade, which is what had happened to me with a few other platforms.
Free Website and Hosting
With a free starter membership, you can build (and host!) your own website using Wealthy Affiliate's own platform called 'Siterubix', where you can keep your website for as long as you wish, and for free.
Easy to Grasp Fundamentals of Setting Your Online Business
The 10-lesson free training will give you the necessary knowledge needed to start your own an online business, and learn about affiliate marketing. The best thing about Wealthy Affiliate is that you can start your online business without any prior knowledge about internet marketing – just like me. As a musician, the 'online business' topic used to be very alien, almost repulsive to me.
No False Promises
When I came across this platform, what caught my interest was the fact that it seemed more 'down to earth' than any of the shiny laptop-lifestyle platforms I had come across before. Like some that claim that you'll only need 'a laptop and internet connection' to make thousands a month. That is complete, misguiding nonsense. Affiliate marketing requires a lot of work and dedication like any other job.
However, you will come across quite a lot of success stories within the affiliate world, such as one by a fellow member of Wealthy Affiliate, a sweet girl called Grace, also known as 'Littlemama'. You can read her blog post here.
I love the fact that despite her financial success she still remains with her feet on the ground and tells everyone the truth – that it's you who will need to do the work.
Try the 'Getting Started' Module for Free
I highly recommend trying the first 10 lessons for free – you don't even have to give Wealthy Affiliate your credit card details in order to gain the free membership. And if you'd like the training and would like to continue after the 10 lessons, you can upgrade to a Premium membership, which gives you unlimited access to complete training and constant professional support.
But even if you don't upgrade to a paid membership, you will still have unlimited access to your website which you can keep developing, and write articles. I think that having a free website and hosting with full guidance about starting your business is utterly unique among all the other marketing platforms I've come across.
ONLINE ENTREPRENEUR CERTIFICATION – GETTING STARTED 
by WEALTHY AFFILIATE – Platform for Online Marketers
10 Free Lessons on How to Start an Online Business
I suggest having a think about the whole concept and doing your own research online. If blogging and affiliate marketing is something that appeals to you, go and try the 10 free lessons. There's nothing to lose – you may be standing in front of a new opportunity that may shift your life in a new and exciting direction – like in my case.
I would recommend checking out the first two lessons, because it may give you a better idea of whether you'd like to continue the whole free course.
Lesson 2 – Understanding How to Make Money Online
If you find out that internet marketing just doesn't resonate with you, you will still have gained new knowledge that you can share with others.
Good luck and do let me know how it's going in the comments below! I'll be more than happy to answer any of your questions. 
Disclaimer: This page contains affiliate links. This means that if you decide to make a purchase through my links, I will earn a small commission at no extra cost to you. The complete Affiliate Disclosure can be accessed here. If you'd like to learn more about affiliate marketing, check out my favourite