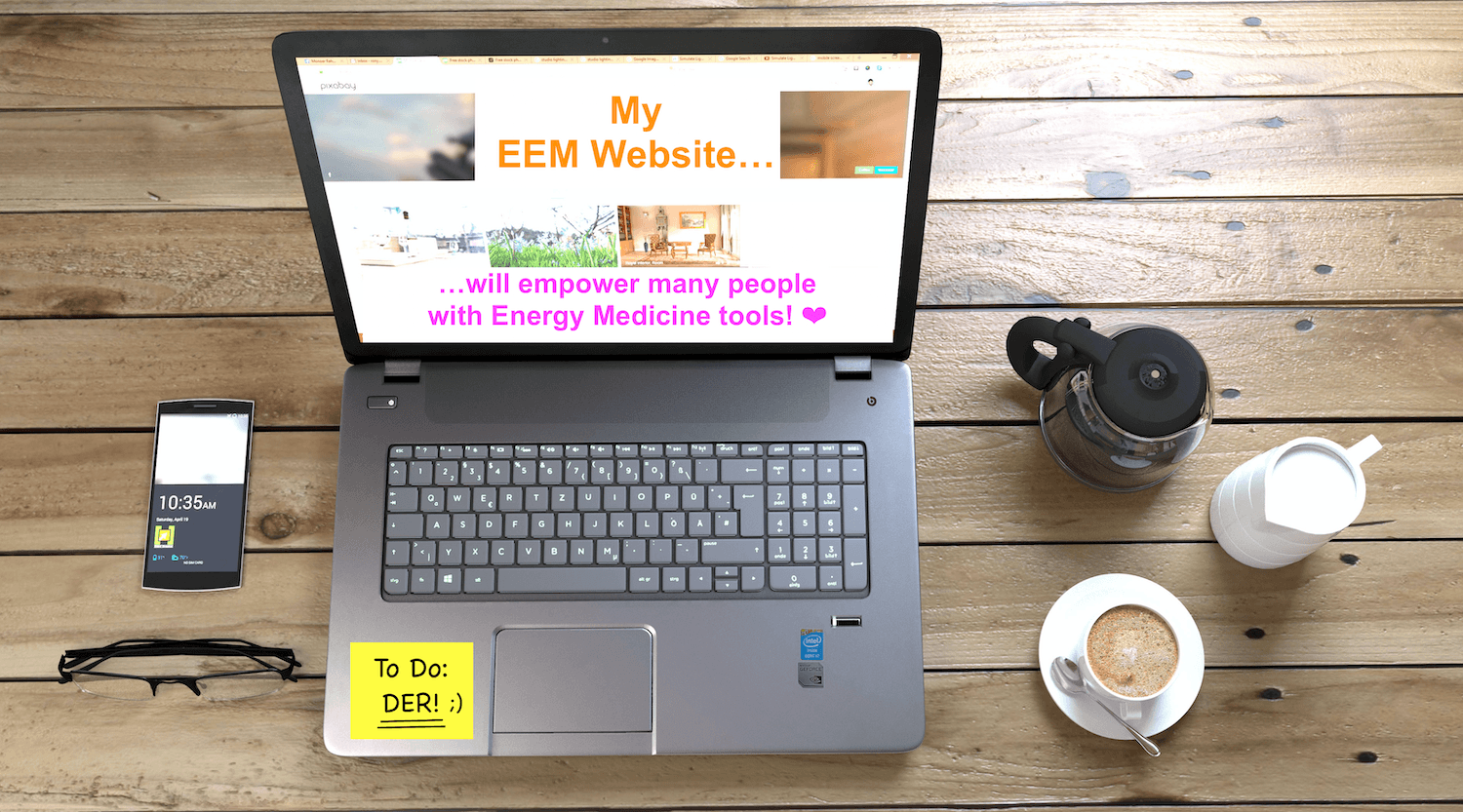 Dear EEM Colleagues,
For anyone who is not sure where to start in terms of setting up their website as an EEM Practitioner, here are a few tips.
(If you already have a website, feel free to share it in the comments below!)
Disclaimer: This page contains affiliate links – i.e. if you make a purchase through those links, you will help me to earn a commission at no extra cost to you. Thank you for your support!
If you'd like to learn more about affiliate marketing, e.g. how to earn extra income from blogging and promoting products you like and would recommend to others, see my article Earn Online by Blogging.
So, if you would like to have a website, here are several possible options to consider:
Option 1:
Choose an All-in-One Platform to Build Your Website
This might be the most straightforward option, yet with stunning results. You choose an 'all-in-one' platform such as Squarespace that offers everything – a domain, hosting, and beautiful, easy-to-custom templates.
First, you choose from the library of templates to find a template that resonates with your vision of your future website, then you can customize it with colors, fonts, images, and content. 
The pricing at Squarespace is about £12 – £17 a month, which means it will probably be a bit more expensive option than the other options listed here.
However, if you have absolutely zero experience with building websites and would like to have a top-class website up and running soon, it is an investment worth considering. Squarespace has made the process of building a website very easy, using a 'drag-and-drop' technique – something you will not get with free WordPress templates.
You also have the option of a 14-day free trial with no credit card required, so there is nothing to lose. If after those 2 weeks you are not convinced, you might consider the other options listed on this page.
PROS:
Great for total beginners – it should be quite easy to build a beautiful website within a short time
CONS:
Probably more costly than the other options mentioned in this post (saying that, I recommend comparing price plans and making your own calculations)
SUMMARY:
This might be your option if you are willing to invest in a great-looking, professional website and want the process to be as straightforward as possible. I would recommend it especially to people who are not experienced with building websites and want as little technical hassle as possible. My opinion is that it's well worth the 14 days free trial, while checking out the cheaper options and comparing what would suit you best.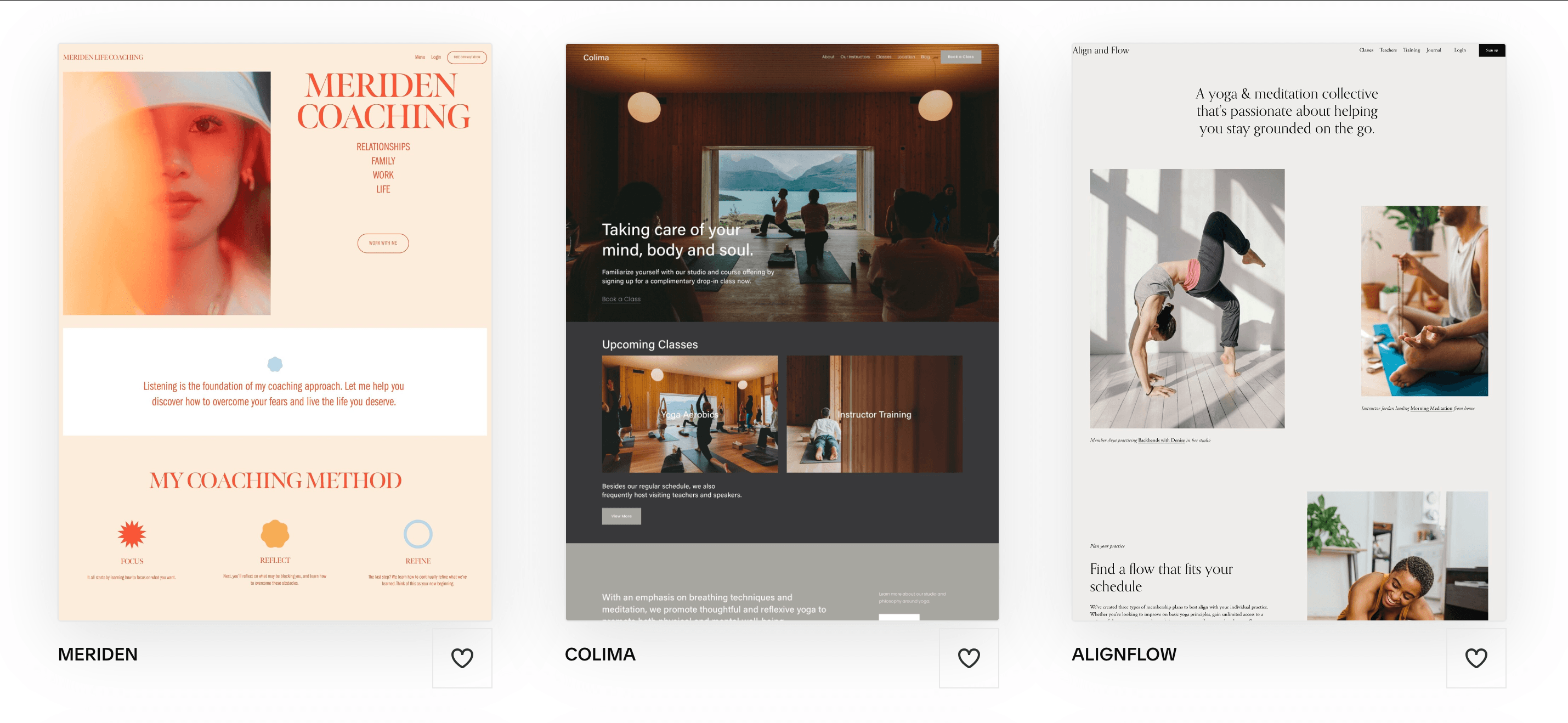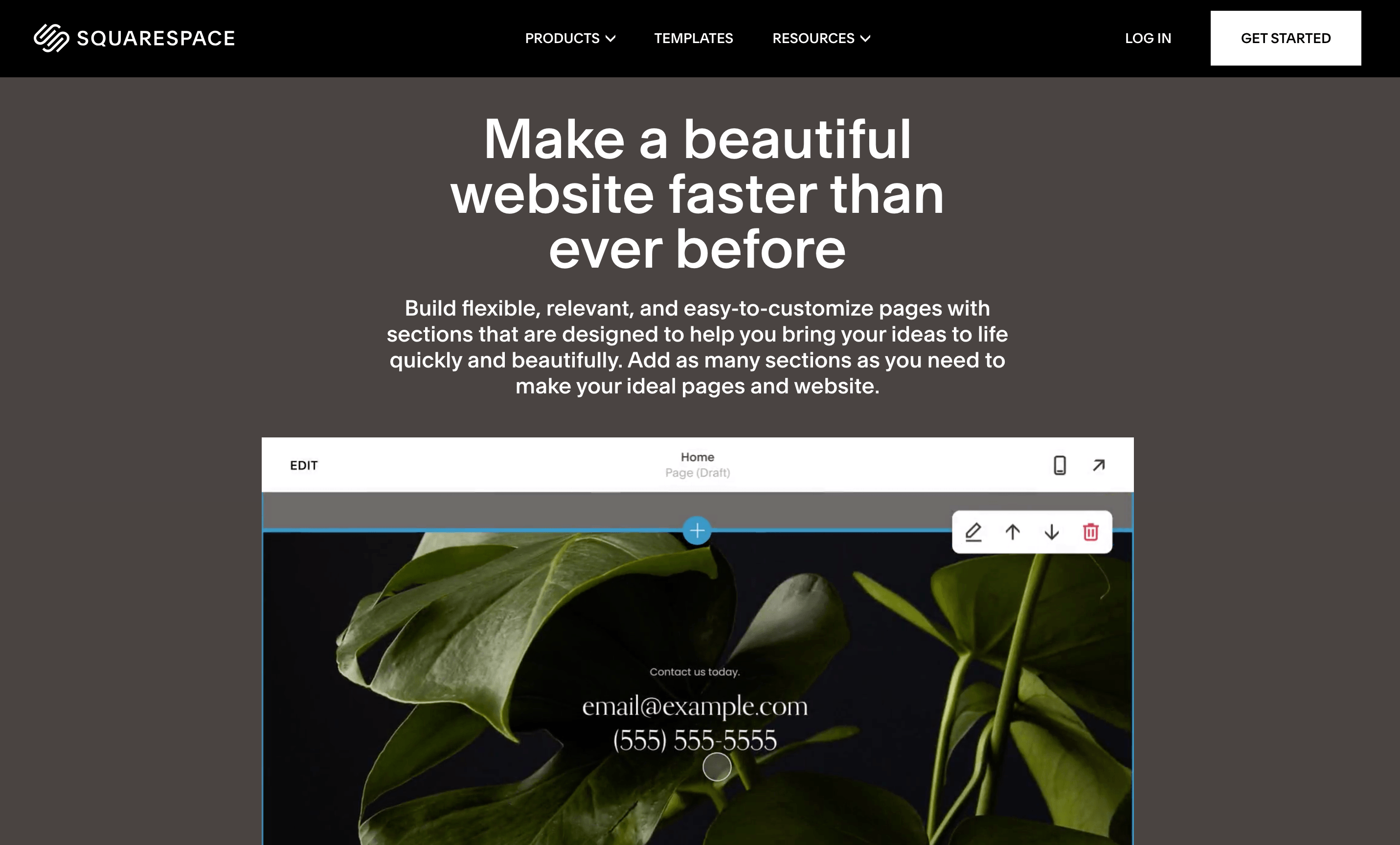 Another example of an all-in-one platform, but offering a lot more tools than Squarespace, is Zenler. Within this advanced platform, not only will you be able to build a beautiful website, but you will also get an exciting opportunity to create your own courses/interactive lessons, use powerful marketing tools, email automation, host live webinars, and much more. This is what Mark Timberlake, an online entrepreneur  for over 20 years says about Zenler:
"The Next Best Thing Since Sliced Bread for Online Course Creators, leaves Teachable in dust. Imagine a fully functional platform that does everything an online instructor needs.."
Option 2:
Choose a Hosting Platform with Free WordPress Templates
This is another common way to set up a website: You will choose a hosting platform and a domain name. 
I've written a blog post about several reliable hosting platforms. You can compare their price plans, and once you have decided on your preferred hosting platform, you'll register your domain name with them. (Or if you already have a domain name, their customer services will help you transfer it onto their platform.)
All of the platforms listed in my post offer free WordPress templates, that you can customise to your needs.
If you are not experienced in customising a WordPress template, you can reach out to customer services for guidance.
You can choose from seven web hosting platforms in the following post:
PROS:
Priceplans usually more affordable than Squarespace (Option 1)
CONS:
Customising a standard (free) WordPress theme may be more time-consuming than the easy drag-and-drop website builders in Option 1 (Squarespace) or Option 3 (The DIVI theme), so if you are a total beginner, you may need some help from someone familar with WordPress, or spend a considerable getting guidance from customer service.
SUMMARY:
This is the 'middle-of-the-road' option. Most of the hosting plans in my blog post are cheaper than the Squarespace subscription cost, and you can always reach out to customer support for help with customising your WordPress template.
I, personally, have found most of the templates a bit inflexible, but you can always give it a go and see if you like it, because most of these hosting platforms should offer you a free trial.
Option 3:
Choose a Hosting Platform and Buy a Premium WordPress Theme
This is almost the same procedure as in Option 2, with the exception that after purchasing your hosting plan and a domain, you also purchase a premium WordPress theme. (Premium themes are paid. Standard themes are free.)
You may be wondering why bother paying for a theme when WordPress offers hundreds of free templates?
Because the free WordPress templates are not always easy to customise. Often they have quite 'busy', complicated designs and that can be a bit daunting when you try to adjust that.
I am not a professional web designer nor a WordPress expert, so I was struggling with customising the free templates.
Eventually, I learned about a paid theme called The DIVI Theme, tried it, and found it so user-friendly that I invested in it, and have built several websites with this theme.
I am currently building my EEM practitioner's website called Equilibrium Energies. I've also used the DIVI theme for it, because it's made some things easier, such as uploading a video on the Home page.
You can have a look here (it's still a work in progress):