Free Website with Hosting
If you'd like to create a website with free hosting, you may want to try platforms such as Wix.com, or a website builder called SiteRubix which I can recommend based on my own experience.
Creating a website using SiteRubix is very straightforward, and you'll get hundreds of professionally designed WordPress themes to choose from.
Here is just a sample preview of the sea of themes – the adjustable templates for your website: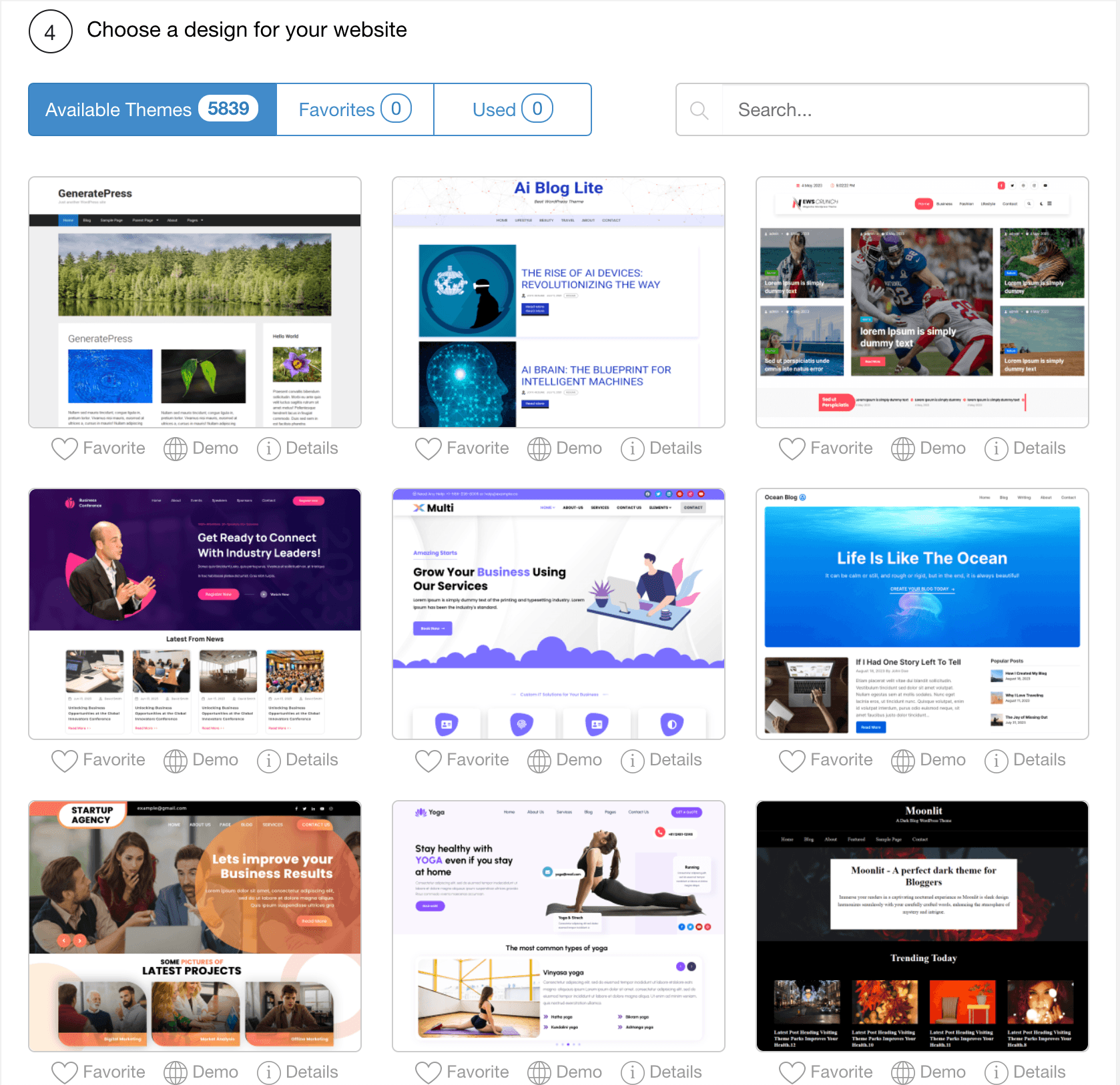 Have a Quick Try Now!
You can try it immediately by clicking on the image below: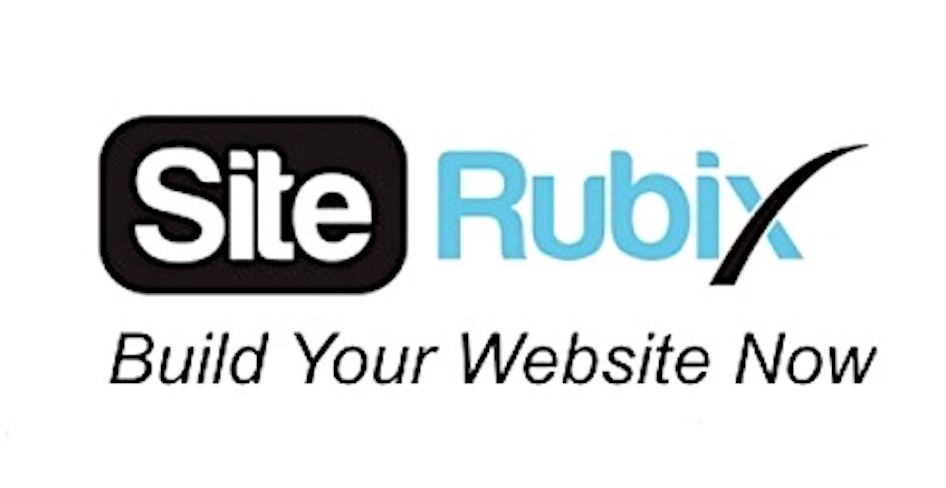 After choosing your favourite template and adjusting it to your needs, you could have a functioning website by the end of today! Even just one page is more than enough for the start. Have fun!
The following information is for the ones of you who would like to know more about successfully marketing your business. However, if you prefer to just focus on your website and its content, then you can just stop here.
Otherwise, read on to learn about more exciting freebies that will jumpstart your marketing journey!
My Favourite Marketing Platform and Supportive Community
The website builder SiteRubix is run by a friendly marketing platform called Wealthy Affiliate.  I am one of their happy members, and can highly recommend checking them out.
They offer a free starter membership which includes a number of bonuses, including the aforementioned easy-to-build website with hosting.
You can create a free account, which will enable you to make your own website in a few simple steps, and host it with them – free of charge – for as long as you like.
There is one thing to consider: Similarly to wix.com, if you are hosting on a completely free account, your website name will have its name in it – for example aromatherapy.wix.com, or aromatherapy.siterubix.com. If you would like to remove the company name, you would have to upgrade to a paid option, which can be done anytime later.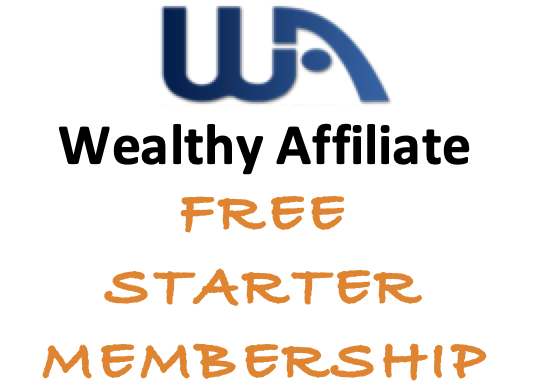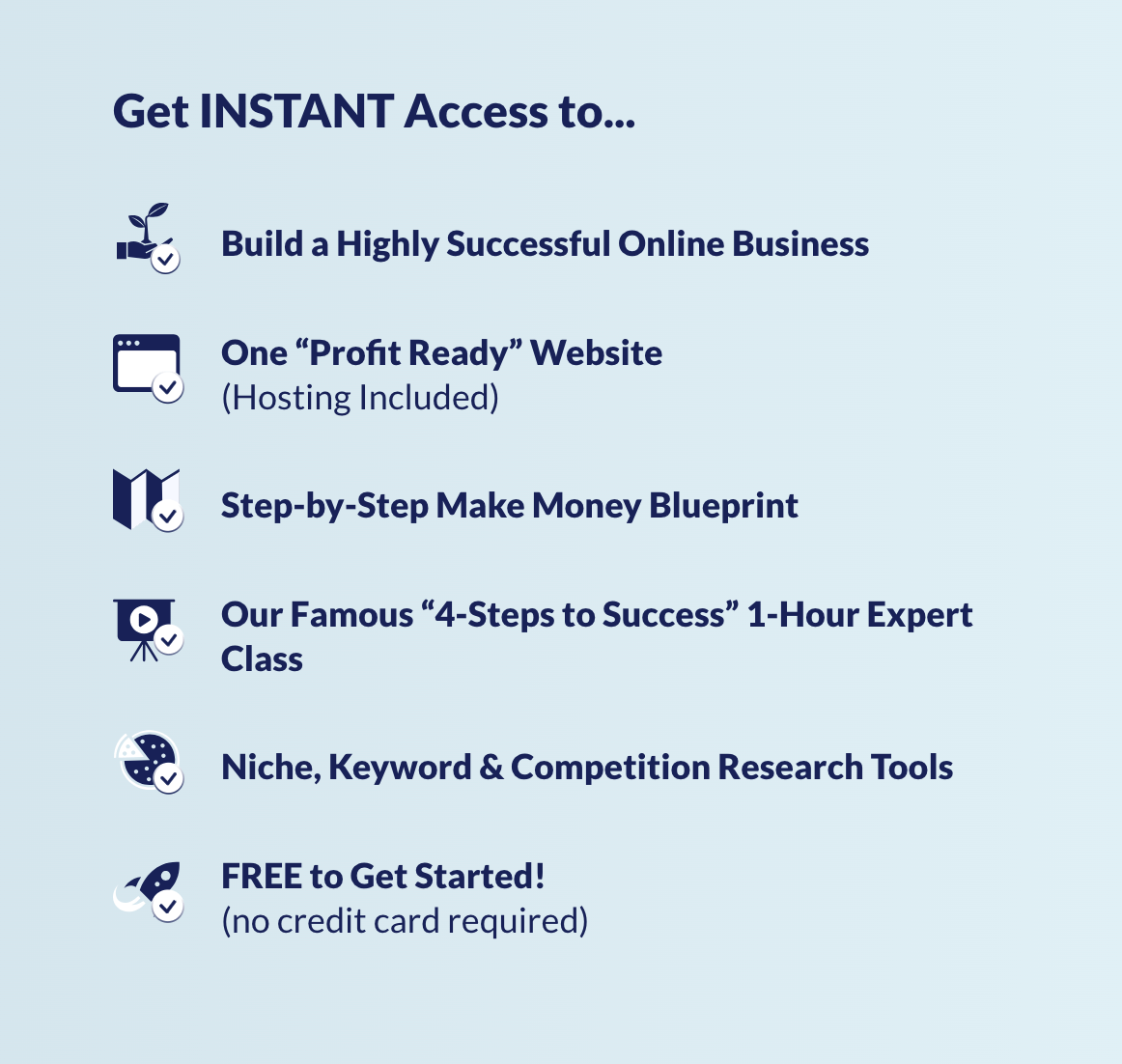 Earn by Blogging
This is a very interesting feature that is included in your free membership: Once you have built your free website, you can actually monetise it by earning some extra income from blogging.
In your blog posts (or just some of them) you can include links to products you like and would recommend to others. Whenever somebody makes a purchase using your links, you will receive a commission. This is known as affiliate marketing.
If you scroll to the bottom of this page, you will see a real example of affiliate marketing. I have partnered with a number of businesses that I genuinely like and frequently buy from (such as Seasaalt Cornwall or Bamboo Clothing – see the bottom of this page) and I get a commission whenever someone buys something after clicking on my links – with no extra costs to them. You can do the same once you have a functioning website.
If you would like to learn more about this concept, you can take 10 free lessons that are included in your Starter Membership, as described in the next section.
10 Free lessons in Affiliate Marketing
I have taken this course and it has given me invaluable foundations for setting my website, starting and maintaining my online business, and becoming a part of a lovely community of fellow internet marketers, who have always been very helpful and ready to offer advice and guidance.
Here is an outline of the free course:
The First 10 Lessons Can Kickstart Your Business
I do recommend trying these 10 free lessons. The training will provide you with all the knowledge needed to start your own online business and learn about affiliate marketing foundations.
What I really like about Wealthy Affiliate is that signing up with them is completely non-obligatory and you can keep your free account for as long as you wish, without giving them any credit card details.
You can always upgrade to a Premium membership later if you wish (I've got it because I wanted to host multiple websites with 24/7 technical support, and I wanted to complete the whole affiliate course), but the free Starter Membership is an excellent testing ground of the world of affiliate marketing and you can start earning commissions even with that.
Good luck and feel free to ask any questions in the comments below, or let me know your thoughts on blogging and online marketing in general.