The Email Optin Module
The Email Optin – an essential module for anyone in online business. Fully customisable as well.

The Social Media Follow Module
The icons inserted through the Social media Follow module will lead your website visitors to your social media platforms. The icons are also customisable – you can keep them as they are or make them transparent to fit your page's design.
Here's the standard look of the icons:
And here are a few examples of my playing with the design:
The Contact Form Module
Contact forms are also highly customisable. In the second example, I have used partial transparency in the form's fields.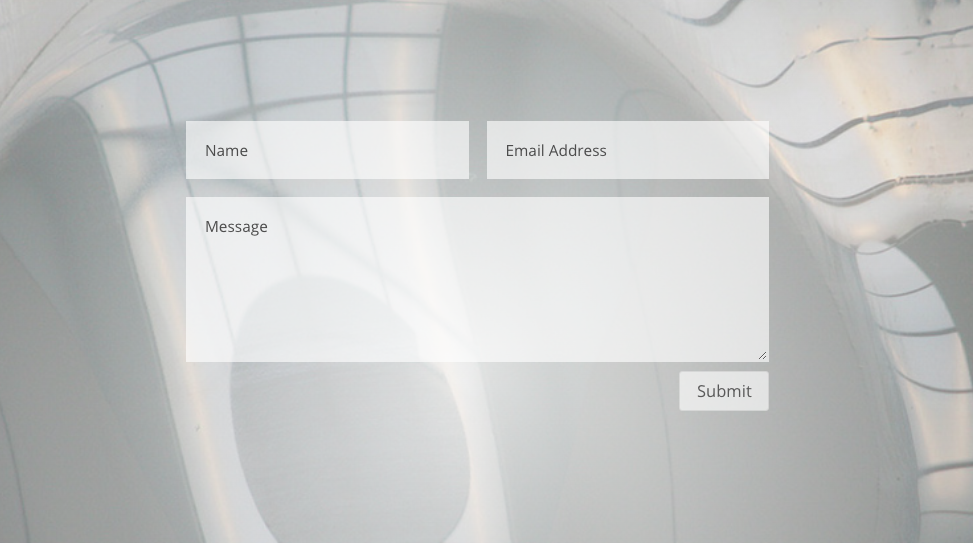 The WooCommerce modules
Another bonus of the 2019 update is Divi's WooCommerce Builder, which includes 16 Divi's WooCommerce modules. These allow you to create custom product templates, and amazing product pages. You'll be able to build your own product listings anywhere on your website. 
You can activate all the Divi WooCommerce modules by first installing the common Woocommerce plugin, and then activating Divi's Woocommerce Builder. I am not using this feature yet, but you can view live demos and tutorials on Divi's WooCommerce modules on Elegant Themes website under Divi WooCommerce Modules.
Great Plugins – Free with The Divi Theme
The fun certainly doesn't stop at all the modules or the WooCommerce Builder. When you purchase Divi, you'll also get a whole package of bonuses including some really cool plug-ins mentioned in this list: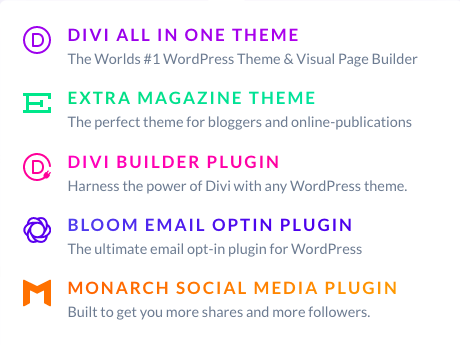 Monarch – Your Social Sharing Plugin
The first one well-worth mentioning is Monarch, a social-sharing plug-in, rated as one of the top social media plug-ins on Google.
For instance, Bloggingwizard.com rates Monarch as the second best in his 2020 review of 11 Best Social Sharing Plugins For WordPress, right after the extremely popular plugin Social Snap.
Shoutmeloud.com places Monarch in the fourth place, while, interestingly, he also rates Social Snap as first. By any means give Social Snap a try, as it does look and sound great, but remember that if you decide to invest in the Divi theme, you will get Monarch for free.
Manage the location of your social sharing icons
You can manage the placement of your social sharing icons in several ways, as seen from Monarch's interface.
You can place them vertically on the side of your page, or  'inline' your page or post. (That means above, anywhere within, or below your post). They can also 'pop up' or 'fly in'.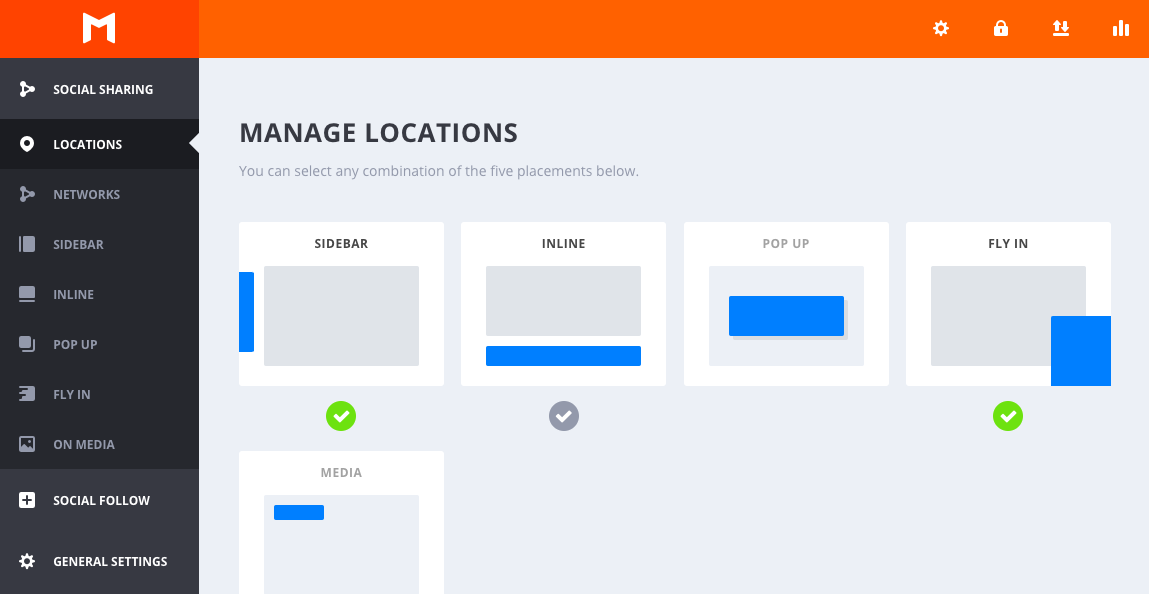 Examples of Social Share Icons' Placements
Here's a common placement of the social share icons in the sidebar:

In the next example, the icons are 'inline', straight after the end of a blog post, in the middle of the page. You can arrange the icons both vertically or horizontally.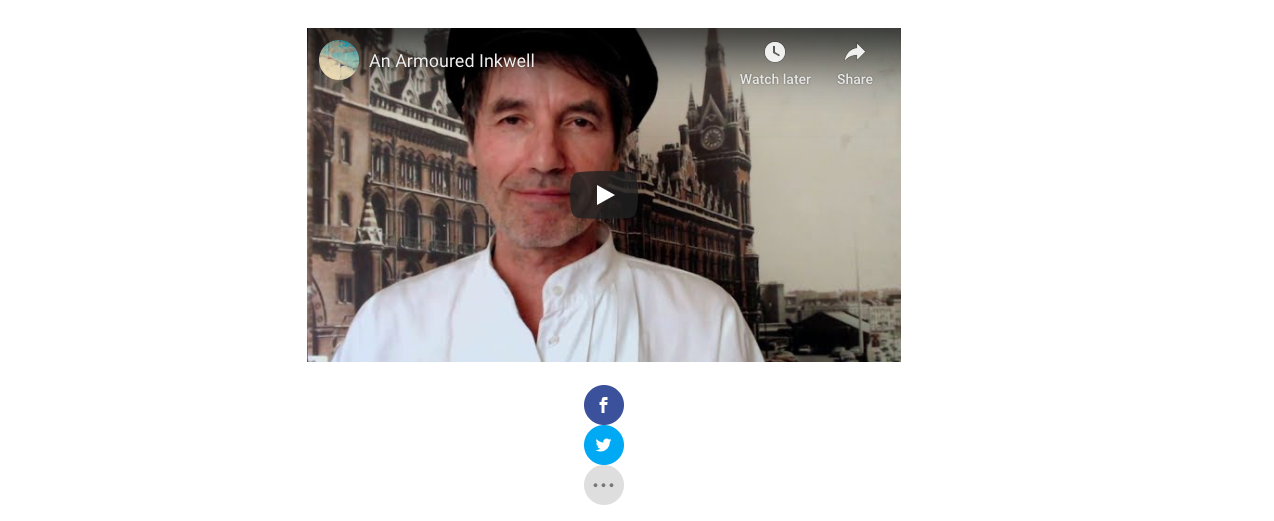 And here is the 'Fly in'. If you want to see it flying in real time, just scroll all the way down this page…and click on it. 🙂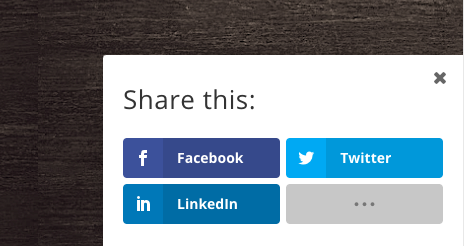 You can also choose on which pages or posts you don't want the icons to appear.
Monarch provides you with the social follow icons as well, so you can experiment with these, as well as the icons from the 'Social Follow' module.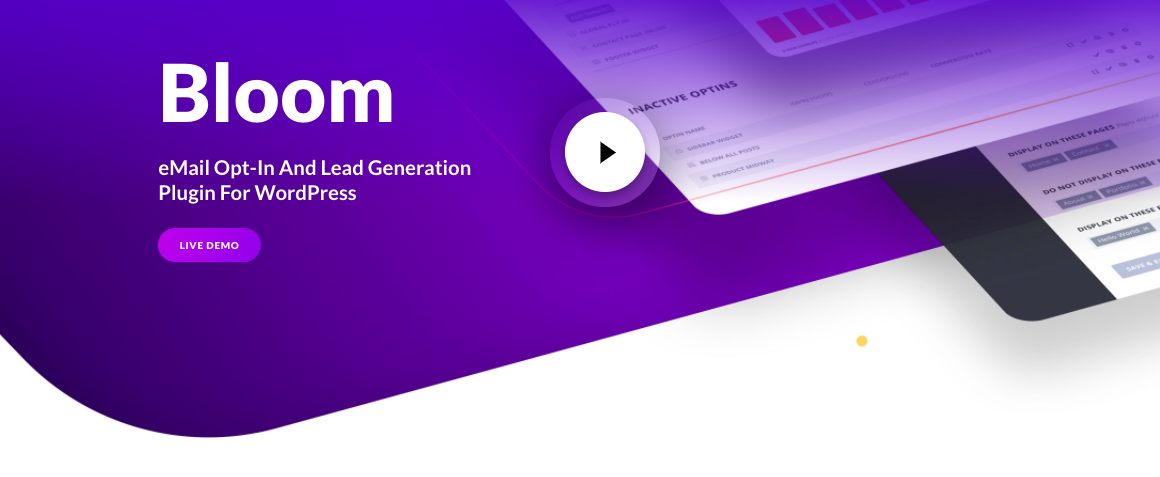 Bloom – an Email Opt-in Plugin
Another plug-in that comes free with Divi is Bloom, an Email Opt-in plug-in, which integrates with subscription services such as MailChimp, Aweber and others.
Bloom helps you grow your email list. When you insert a Bloom email opt-in form to your page, it will connect to your email marketing or email newsletter software. When someone signs up using the Bloom opt-in form, they get added to your email list.
You can choose from many customizable templates and even upload your own image. You can also decide where on the page you want the form to appear, and whether you prefer it static, or as a fly-in or a pop-up form.
Below are two examples of a simple subscription form. You can click on the second one to view it on a real page, where I've placed it under the post.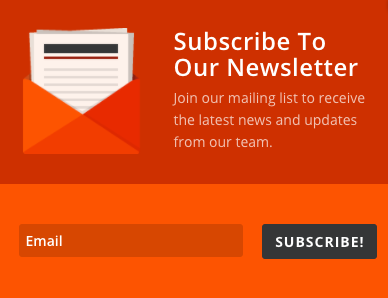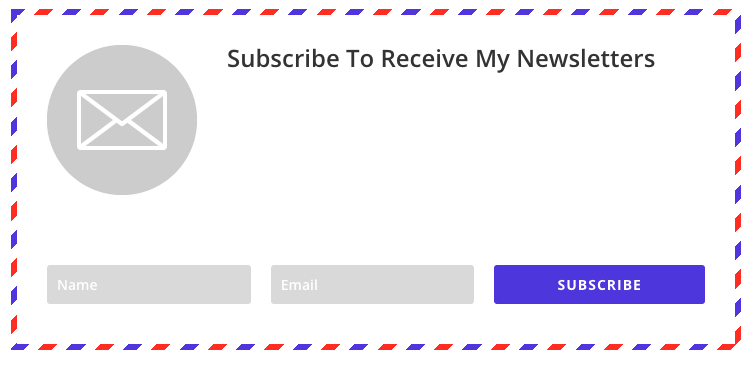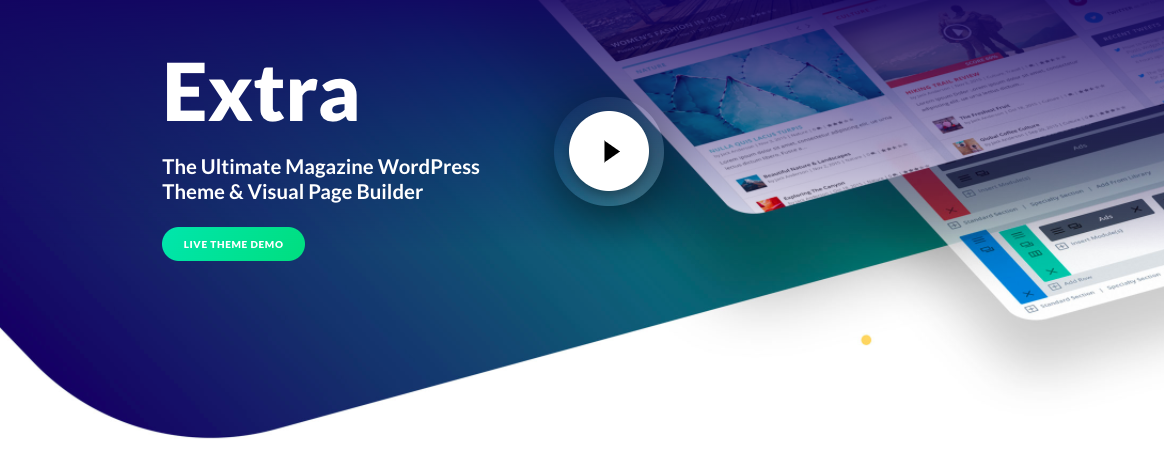 Extra – the Magazine WordPress Theme
I haven't tried it yet because I've been having so much fun with creating my own designs with Divi, but you can learn more about Extra from the general overview on Elegant Themes website, as well as from their tutorials and articles.
Divi Demos and Tutorials
Back to the Divi Theme: Do check out the great library full of articles, tutorials and demos.
Here are all the links:
Live Divi Builder demo – try building a page with Divi! 
Excellent Customer Support
The customer support team from Divi / Elegant Themes are always super helpful. They'll be there for you 24/7, answering any of your questions.
Plus, apart from the direct support team, there are some great Divi-devoted forums, groups, and individuals. I've learned a lot from a cool guy called Josh Hall, a real pro in Divi. He's got many of his own tutorials on Youtube, his website, and his own Facebook group called 'Divi Web Designers'. I highly recommend joining the group.

You can also join Divi's official Facebook group called 'Divi Theme Users' where you can get any of your questions answered by many experienced Divi enthusiasts.

Pricing
If you decide to invest into Divi, you can choose from two options:
A yearly subscription ($89 a year) or Lifetime access for $249 one-off payment. I got Lifetime access from the very start as it was clear to me that I would be using Divi long-term. Remember, when you buy Divi, you are not getting just one separate theme, but a complete package of themes, plugins, and 24/7 support. I don't think it's an exaggeration to say that you're getting the ultimate web design toolkit.
I am currently offering a 20% discount on the complete Divi package. You can get to this limited-time offer via this link, or by clicking on the countdown timer which is ticking off the remaining time of the offer.
Remember that signing up with Divi / Elegant Themes is risk-free. You'll get a 30-day money-back guarantee, and if for any reason you feel Divi (and all that comes with it) is not for you, you'll get a full refund.
20% Off The Complete DIVI Theme - Get It While It Lasts!
Conclusion
I hope you have enjoyed this Divi walkthrough and that it has helped you see the incredible potential of this theme. As you've probably guessed, I swear by this theme and would recommend it to everyone. But you should always make your own decision. I'd highly recommend comparing this theme against other WordPress themes. There are plenty of free WordPress themes, some of them with free hosting.
One such platform is Siterubix, where you can create your website for free and experiment with many WordPress-based themes. This is how I started – I was running several websites on Siterubix's free domain for months.
So, perhaps once you've tried out several themes and platforms, (like I did) and still don't feel completely satisfied, you can opt for the Divi Theme – don't forget you can give it a try for one whole month. (A word of warning: You may not want to come back to any other theme after experiencing what Divi can do for you!)
Don't forget to test the Divi Builder for free (via Divi / Live Builder Demo), and have a look at some of the articles and tutorials.
Let's Talk About Divi
If you would like to ask any questions or share your opinion about Divi or any of the related plugins, do leave a comment below, and I'll do my best to reply as soon as possible.
For those of you who have tried Divi or are actively using it, I'd be very interested to hear about your experience as well.